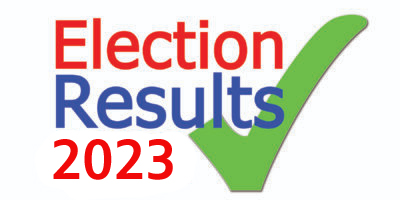 Two Municipal Elections Remain Undecided
AREA—As Union County officials are still working to count this year's final round of mail-in ballots, two municipal elections — one in Garwood and another in Cranford — remain undecided.
In Garwood, Democratic incumbent Vincent Kearney, who had 592 votes when the polls closed last week, has pulled ahead of the pack with 620 votes. The most recent tallies indicate that Mr. Kearney's running mate, Karina Boto, has now garnered 603 votes, 26 more than she had last week. More votes also have come in for the borough's two Republican candidates, Michele Capobianco (whose vote totals have gone from 573 to 591) and Shannon Anwander (whose total went from 561 to 577).
The county will need to verify its final vote tallies and report them to the Office of the Secretary of State by Monday, November 27.
As of the date of publication, however, the Garwood Republicans have not yet conceded the race.
A similar situation is playing out in Cranford, where early numbers predicted a potential Republican sweep.
Mayor Brian Andrews, a Democrat who closed out Election Night with 3,093 votes, is now leading the race with 3,271. Democrat Paul Gallow, who closed the ballots with 3,042 votes, now has 3,211.
Republican challenger Michael Petrucci, who held a small lead over Mr. Andrews last week, now has 3,200 votes, up from 3,138. Republican Deidre Koczur's numbers have gone from 3,134 to 3,195.
Neither Mr.Petrucci nor Ms. Koczur has conceded the race at this time.
For an up-to-date list of local election results,visitunioncountyvotes.com.