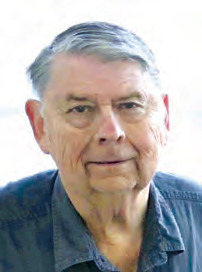 Obituaries
November 15, 2023
Dr. Ronald W. Kelber
Dr. Ronald Kelber, 87, of Westfield, N.J., died peacefully in the early morning of Monday, November 13, after a battle with dementia. He went on his own terms, as he lived.
Dr. Kelber spent his life dedicated to children, working as a teacher, vice principal, member of the child study team for the Woodbridge School District, and ultimately as a child psychologist specializing in grief counseling. He earned his undergraduate, master's degree and doctorate from Seton Hall University and was an active member of St. Helen's Roman Catholic Church in Westfield.
Ron was a true humanitarian, being of service to countless organizations over the years. He was a social butterfly, making friends wherever he went, even in the later years of his life. Dr. Kelber was a gentle and kind soul with an unwavering faith, and always knew just the right thing to say; it's no wonder he died on World Kindness Day! He was a great man to have in your corner and an even better one to walk the path of life with you.
Dr. Kelber was married to the love of his life, Patricia (née Dulko), for 39 years, and somehow went on without her for 15 years after her
Dr. Ronald W. Kelber, Ph.D., 87,
Family Man, Educator, Humanitarian
death. The Kelbers were longtime residents of Westfield, N.J., where they raised their children, hosted countless dinner parties, and were active members of the community. He is survived by his two children, Karl S. Kelber of Westfield, New Jersey, and Michele K. Kelber of Denver, Colorado; seven nieces and nephews and many greats and grands. He is predeceased by his loving wife, Patricia; his faithful parents, George and Hazel Kelber, and his loving sister, Lois Jones. The viewing will be held on Friday, November 17, from 3 p.m. to 8 p.m., at Werson Funeral Home in Linden. A Funeral Liturgy will take place on Saturday, November 18, at 10 a.m., at St. Helen's Roman Catholic Church in Westfield. Interment will be held at Fairview Cemetery in Westfield. In lieu of flowers, donations to Helping Hands and Hearts, c/o St. Helen's Church, 1600 Rahway Avenue, Westfield, N.J. 07090, or St. Joseph Social Service Center, 118 Division Street, Elizabeth, N.J. 07201, in his memory would be appreciated.
November 16, 2023