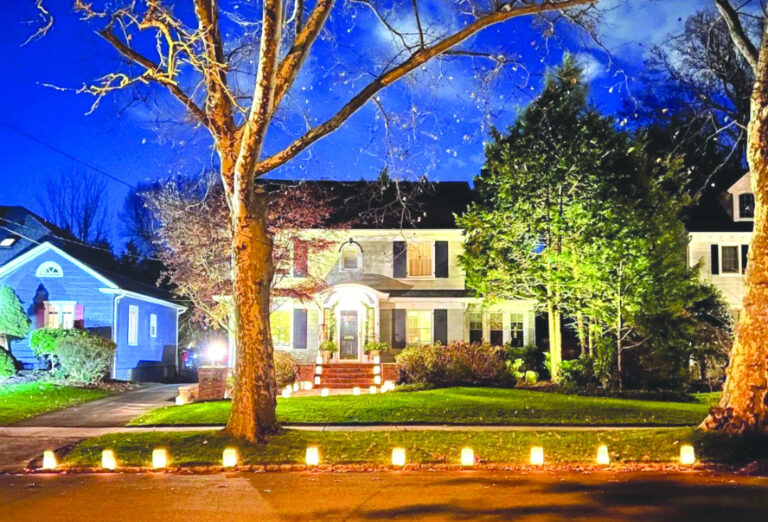 Community
November 2, 2023
Westfield United By Light To Support Mental Health
WESTFIELD — The Westfield United Fund (WUF) has announced that it will again host Westfield United by Light, a fund-raising event to shine a light on mental health. Building on last year's success, when the program raised $20,000 for WUF-supported programs that address mental health, the focus this year will again emphasize the importance of mental health, committing the first $20,000 raised again to those programs. For this year, setting the goal even higher, all funds raised in excess of $20,000 will be allocated across the other agencies and programs supported by WUF.
"The mental-health crisis is a pressing global issue that transcends age, affecting people of all backgrounds. However, its impact on children is particularly concerning," said Mary Claire Givelber, executive director of Caring Contact.
"In recent years, we've witnessed an alarming rise in mental-health challenges among young individuals. Factors such as academic pressure, social media, family dynamics, and the enduring effects of the Covid-19 pandemic have created a perfect storm," Ms. Givelber said. "Children are experiencing elevated levels of stress, anxiety, depression and loneliness, often without the necessary support systems in place."
With the help of the local community, WUF plans to light up the town of Westfield on Sunday, November 26, with candlelight luminaries lining the streets. Candle kits are available for the public to purchase through Monday, November 6, for $20 per kit. Each candle kit contains 10 candles, 10 bags and sand for a total of 10 luminaries. To order candle kits, donors should visit westfieldunitedfund.org/ unitedbylight. Distribution of candle kits will take place Friday and Saturday, November 17 and 18, at the Memorial Pool Complex parking lot. Instructions for pickup and candle display will be provided upon purchase. At dusk on November 26, the candle kits will be lit all over Westfield to show the community's support for important local mental-health services.
Proceeds will be donated to local mental-health programs and other agencies affiliated with Westfield United Fund, among them Caring Contact (suicide-prevention hotline), Imagine (grief support for children and families), Jewish Family Service of Central New Jersey (non-denominational counseling for children and families), Youth and Family Counseling Service (outpatient mentalhealth counseling), andYWCAUnion County (supporting teens impacted by domestic violence).
Westfield United Fund is proud to be a locally-focused, grassroots organization that has served the Westfield community and surrounding areas for more than 80 years. It is a 501c3 organization that provides funding to 22 local human- care agencies and programs. Through the generosity of area residents, WUF has been able to distribute more than $30 million to the community through its member agencies.
For more information, call Beth Saad at (917) 612-0330 or email contact@westfieldunitedfund.org.