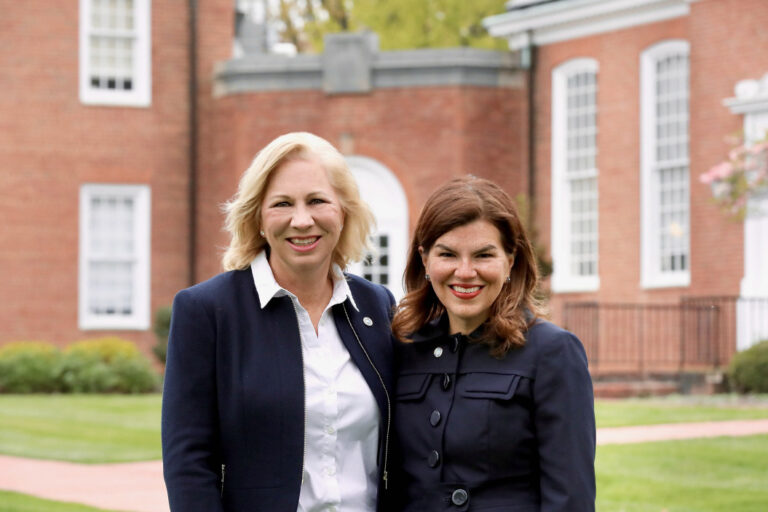 Paid Political
November 2, 2023
Mayor Brindle Supports Ward 1's Root for Reelection
If you're a Ward 1 resident, you've likely had the pleasure of meeting Councilwoman Emily Root on your doorstep, at least once if not twice, or maybe you've seen her downtown or jogging through town. After handily winning a special Town Council election for a one-year term last year, she's now running for a full four-year term, and in her typical hard-working fashion, Emily's knocking on just about every door once again.
Having worked alongside her for the past year, I have seen first-hand her work ethic and commitment to her constituents, so it's no surprise that Emily's attempting to hear from as many Ward 1 residents as possible to learn what's on their mind.
Public safety is an issue that comes up consistently, specifically related to speeding, pedestrian safety, and auto theft which are particular concerns to Ward 1 residents due to their proximity to Route 22 and highly trafficked roads like Lawrence Avenue.
As the daughter of a law enforcement officer, Emily has proven to be the ultimate partner for our police department as chair of the Public Safety Committee. Under her leadership, the Town has hired additional police officers, invested in license plates readers, installed new radar speed boxes and pedestrian crossing beacons, improved lighting on streets, and enhanced safety in our parks, including installing cameras and a perimeter fence at Mindowaskin playground.
In addition to her public safety role, Emily also serves as vice chair of the Finance Committee and has successfully led the efforts to maintain a low tax rate and prioritize smart investments while maintaining our AAA bond rating.
Emily's empathetic and solutionoriented approach to her council role has been informed by her professional and personal experiences. As a highly sought after speech therapist and stuttering specialist, she has transformed the lives of many of her young patients.
When Emily was suddenly widowed at 35, she relied on the comfort and generosity of her Westfield neighbors for support, and channeled her grief into action, building a successful private practice and recommitting to helping others. Her unique set of skills and life experiences is what makes her an exceptional public servant.
Emily's empathy extends to understanding the importance of showing up for our community. She is a visible and energetic presence at almost every public event, whether it be literally running in every charity 5K race, speaking (in French!) at the Washington Rochambeau Revolutionary Route Association musical program this summer, or more recently standing in solidarity with our Jewish friends and neighbors at Temple Emanu-El.
Emily has proven to be an independent and thoughtful council person, always showing up prepared, having done her own research, asking the right questions, and most importantly, having listened to residents. She's committed to doing what's right, and not necessarily what's politically expedient, which is why she is supporting the Edison Fields project and One Westfield Place.
You will not find a more committed public servant than Emily, who somehow also capably manages being a wife, stepmom, adjunct college professor and small business owner with grace, authenticity, and warmth. I enthusiastically endorse Emily for reelection to the Town Council, and ask Ward 1 residents to cast their vote for Emily Root on Nov. 7 so that we can keep Westfield moving forward.
Mayor Shelley Brindle Westfield
Paid Advertorial leaderhawk.com/bulletin