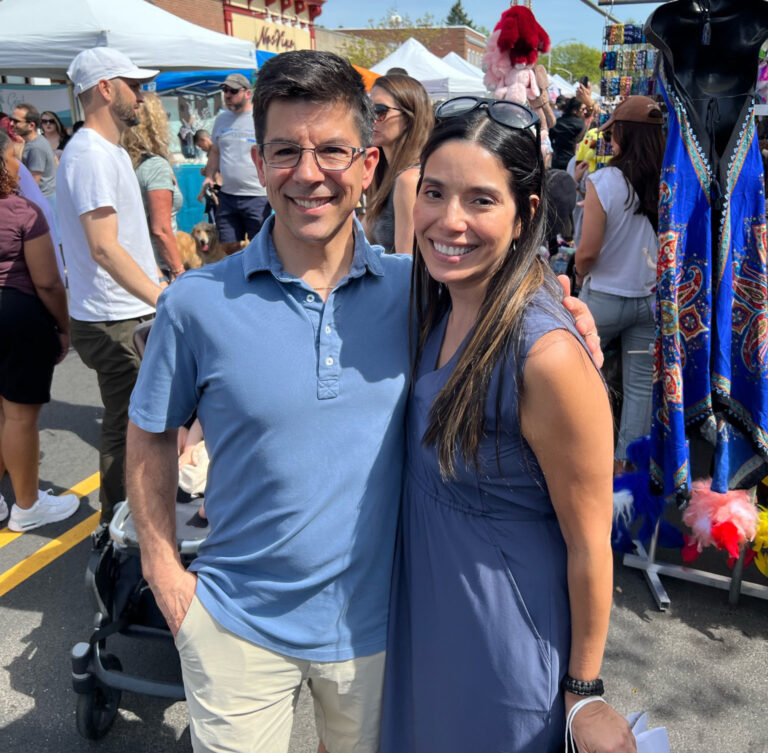 Paid Political
November 2, 2023
Councilman Dardia Endorses Erika Vargas-Garrison
Before Erika launched her campaign, she approached me to discuss the commitment involved in running for town council. I didn't sugar coat it. Each councilperson invests countless hours in working for our town. We discussed the issues that are important to our neighbors, and we reviewed the process of campaigning and governing when elected. She listened carefully, processed the information, and then let us know she was all in.
She listens, she thinks, and then she acts. I canvassed with her and observed howsheintroducedherselfandthenmade space to hear what residents had to say. She heard their voices but more importantly, shelistenedtowhattheyhadtosay.
This is what makes Erika a great candidate. She doesn't act on impulse; she is a seasoned professional. Her career has been built around negotiations and strategic partnerships. She understands how to build consensus; you start by listening.
Erika has the skills, the drive and the experience to representWard 2 on town council. She knows that big plans need broad agreement between groups who might not agree on every aspect of a goal. So little is required to say no to ideas and to progress; vision and progress demand expertise and action.
We've seen such amazing progress within the past six years. Our streets are paved. Our downtown is vibrant. We have events like AddamsFest to bring neighbors together. These recent improvements are the result of innovative, responsible leadership. Erika has the acumen and fortitude to continue forward, maintaining Westfield as the premier location for business and residents that it has come to be.
Erika is the representative we need for Ward 2. She has experience, she has enthusiasm, she has tenacity and she is ready to listen. I whole-heartedly endorse Erika Vargas-Garrison for town council, and I hope you will as well.
Councilman Mike Dardia Ward 2 Westfield
Paid Advertorial leaderhawk.com/bulletin