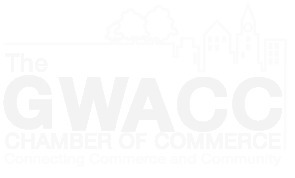 Community Calendar
Fundamentals of Tai Chi, November 4, 11 and December 9. Gang Huang teaches Tai Chi, an ancient practice originated in China, is proven to boost both mental and physical health, and it's often referred as "Meditation in Motion". In this session, Dr. Gang Huang will lead a hands-on session to work on Tai Chi fundamentals such as joints health, standing meditation, weight shifting and balance, and Tai Chi walking at the Westfield Memorial Library.
Fanwood Vendor Pop Up Festival, Sunday, November 5, from 10 a.m. to 4 p.m. This event is staged in the Fanwood Train Station parking lot and will feature approximately 50 exhibitors including arts & crafts, candles, jewelry, fashion & accessories, health & beauty, home decor, sports collectibles, and many other new items. For more information visit JCpromotions.Info.
What do Selective Colleges Want? College Admissions 101, Wednesday, November 8 from 7 to 8:30pm. Registration is at wmlnj.org Get answers to your questions about selective college admissions: What goes into a college application? What is "holistic" admissions? Do honors and APclasses make a difference? How should a student choose extracurricular activities? What is an application "narrative?' Do teacher and counselor recommendations matter? How do colleges use applications to get to know students? Susana MacLean is an experienced independent education consultant, marketing and communications professional, and writer. In collaboration with the College Woman's club of Westfield.
Draw a winter scene in the style of Grandma Moses with artist Barbara Freiberg on Thursday, November 9 from 11:30 a.m. to 12:30 p.m. Small workshop so you must register at www.wmnj.org Take a photographic journey through the US with traveler and photographer David Surks at the Westfield Memorial Library. Wednesday, November 15 from 1 to 2:30 p.m. Music will accompany the stunning slide show.
Get ready for the holidays by creating your own unique holiday cookie plate on Thursday, November 16 from 1 to 3 p.m. These are glass plates that you will design yourself. All materials will be supplied. Registration is required at wmlnj.org and begins November 2.
12th Annual Support Our Troops Casino Night on Saturday, November 18 at 7 p.m. at the Westfield Armory, 500 Rahway Avenue in Westfield. The night will benefit Bonds of Courage and the Family Readiness Groups of the 1st Squadron 102nd Cavalry Regiment, 44th Brigade Combat Team of the New Jersey Army National Guard. For ticket sales and further information, please go to www.bondsofcourage.org ***
Submit events at goleader.com/communitycalendar/