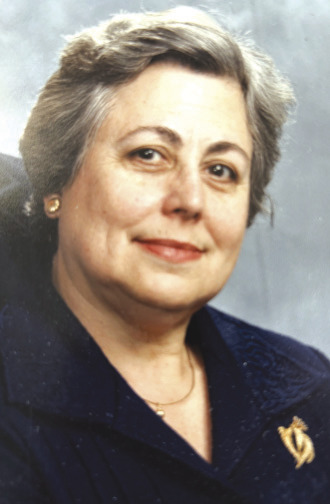 Obituaries
November 1, 2023
Maria Tomalonis
Maria Tomalonis died peacefully in her sleep on Tuesday, October 24, at The Chelsea at Fanwood. She had happily celebrated her 99th birthday there four days earlier.
Maria Ines Mello was born on October 20, 1924 in Fall River, Massachusetts, to Louis Mello and Philamina Cordeiro Mello. Her parents disagreed about her name and her father insisted on calling her Wilhelmina. A high school teacher dubbed her "Billie," by which she was known the rest of her life.
Billie earned her R.N. at Union Hospital in Fall River and moved to New York City afterwards to work at Babies Hospital, part of Columbia Presbyterian Hospital. She loved her work there and often told her children of working with Dr. Virginia Apgar and other renown physicians there.
She met Vincent Peter Tomalonis in New York City and they were married there on December 18, 1950. Following moves to Cranford, New Jersey, and Mill Hall, Pennsylvania, she and "Tom" settled in Westfield in 1960. For many years,
Maria 'Billie' Tomalonis, 99, Was
Westfield Resident, Dedicated Nurse
she was an office nurse for Dr. John Caldora and Dr. Robert Cardinale in Westfield and Plainfield.
Billie was predeceased by Tom after 58 years of marriage and by her siblings, Laura Smith and Louis Mello. She is survived by her five children: Gail Tomalonis Grossmann (John), Jane Tomalonis Gursky (Robert), William (Barbara), Mark (Kathleen) and David; her eight grandchildren: Rachael Gursky (Riccardo Miotto), Jeffrey Grossmann (Grace Yang), David Gursky (Nadja), Andrew Grossmann, Sarah Gursky Daniels (William), Katharine Tomalonis, Erin Tomalonis and William Tomalonis; and her five greatgrandchildren: Alice and Evelyn Grossmann, Annabelle Miotto, Mia Gursky and Brody Daniels.
Visitation took place on Monday, October 30, 2023, at Gray Funeral Home in Westfield. Burial followed at Fairview Cemetery in Westfield.
In lieu of flowers, donations may be made to the Parkinson's Foundation or to the charity of your choice.
November 2, 2023