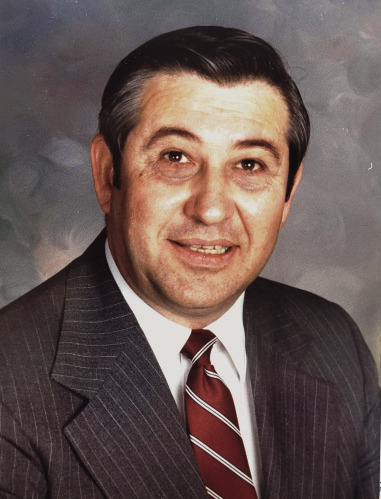 Obituaries
November 1, 2023
Edward J. Braynock
Edward J. Braynock, son of the late Alexander and Alice Braynock, passed away on Monday, October 23, 2023, at the age of 87.
Beloved husband of Barbara J. (Smyth) Braynock for the past 64 years, Edward was the loving father of Susan Rendano ( Steve), Mark Braynock (Lili) and Stephen Braynock, who passed away in 2006; cherished grandfather of Ryan (Gail), Spencer and Braden Rendano and Nathan (Meagan), Sophia and Eleanor Braynock, and dear brother of Arlene Anzalone and Mary Seida, deceased. In addition, Mr. Braynock is survived by a number of nieces and nephews.
A graduate of Bloomsburg State Teachers College in Bloomsburg, Pennsylvania, Mr. Braynock began teaching at Scotch Plains-Fanwood High School in September of 1958, where he also served as Head of the English Department. He earned a Master's Degree in Educational Administration and Supervision from Rutgers University and accepted a position as Assistant Principal at Roosevelt Junior High School in Westfield in September of 1967. He also served as Assistant Principal at Edison Junior High School in
Edward J. Braynock, 87, Ret. Principal,
Devoted Family Man and Parishioner
Westfield, before being appointed Principal of the McKinley Elementary School in Westfield, a position he held until his retirement in 1997.
A faithful and longtime communicant of the Sacred Heart Roman Catholic Church in South Plainfield, Edward enjoyed gardening, good food, good wine and good music, but most of all, he enjoyed spending time with his family. Visitation was held on Thursday, October 26, 2023, in the South Plainfield Funeral Home, 2456 Plainfield Avenue, South Plainfield, N.J.
A Funeral Mass was offered on Friday, October 27, 2023, at the Sacred Heart Roman Catholic Church of South Plainfield.
Entombment followed at Resurrection Burial Park in Piscataway.
In lieu of flowers, please consider making a donation in memory of Edward J. Braynock to the Stephen J. Braynock Scholarship Fund, c/o NJIT Foundation, 323 MLK Blvd, Eberhardt Hall, Newark, N.J. 07102, Attn: Ken Alexo, Jr., payable to NJIT Foundation.
Please visit www.southplainfieldfuneralhome.com for additional information.
November 2, 2023