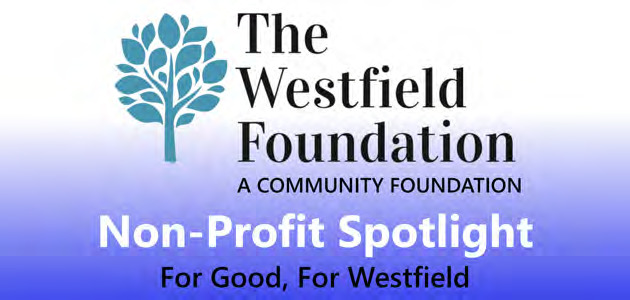 Community, Sponsored Content
October 26, 2023
Foundation Strengthens Relationship with St. Joseph's with Bogaert Grant
The partnership between St. Joseph Social Services Center and The Westfield Foundation is a significant and longstanding collaboration dedicated to supporting the community in Elizabeth and Union County. St. Joseph's is a leading social service agency with a mission to help individuals
live with dignity by providing essential material items and various support services, including food, clothing, medicine, mental health counseling, adult education and healthcare services.
The Westfield Foundation has been a vital partner for more than a decade, offering financial support for both St. Joseph's social service programs and major projects. In 2021, the foundation provided a Bogaert Grant, which was made possible through the generous bequest of Bertha E. (Betty) Bogaert, a Westfield resident who left her residuary estate to the Foundation. This extraordinary bequest, totaling over $7.5 million, established the Bertha E. Bogaert Fund, which the Westfield Foundation uses for significant projects benefiting the Westfield community and its neighboring areas.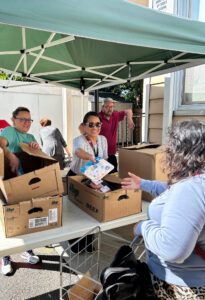 The Bogaert Grant has played a crucial role in expanding St. Joseph's services and enhancing the experience for both clients and volunteers. Specifically, the grant is supporting the creation of a new food pantry, a new clothing and household goods distribution center, renovations to existing buildings on the site, and a reconfigured parking lot. These improvements aim to provide a more dignified and efficient experience for those seeking assistance from St. Joseph's.
"We are so grateful for the financial support from The Westfield Foundation, and for the thousands of volunteers from Westfield who make the work of St. Joseph's possible," stated Bernadette Murphy, a Westfield resident and the Executive Director of St. Joseph's.
The collaboration between St. Joseph's and The Westfield Foundation highlights the impact of philanthropy and community support in making a positive difference in the lives of those in need. The grant not only helps enhance the physical infrastructure of St. Joseph's but also empowers the organization to continue its mission of bettering the community through its various services and programs.
'I recently saw firsthand the special individuals who make St. Joseph's so unique, including our President, Corey Wu-Jung, who serves as St. Joseph's Food Program Director. The volunteers, staff, and clients at St. Joseph's share a similar mission to The Westfield Foundation: to thoughtfully improve the community through heartfelt service and support. The pride in what the organization accomplishes is palpable,' noted The Westfield Foundation's Executive Director, Katie Curran Darcy.
***
The Westfield Foundation's purpose is to promote the betterment of Westfield New Jersey and its surrounding communities by enhancing the quality of life for all of its citizens.
Our areas of focus include but are not limited to capital projects and improvements within Education, The Arts, Health and Human Services, Historic Preservation, Civic Projects, and Community development.
Our grants provide innovative and strategic responses to recognized community needs.
We aim to partner with agencies and institutions to strengthen their services to the local community.
www.thewestfieldfoundation.org