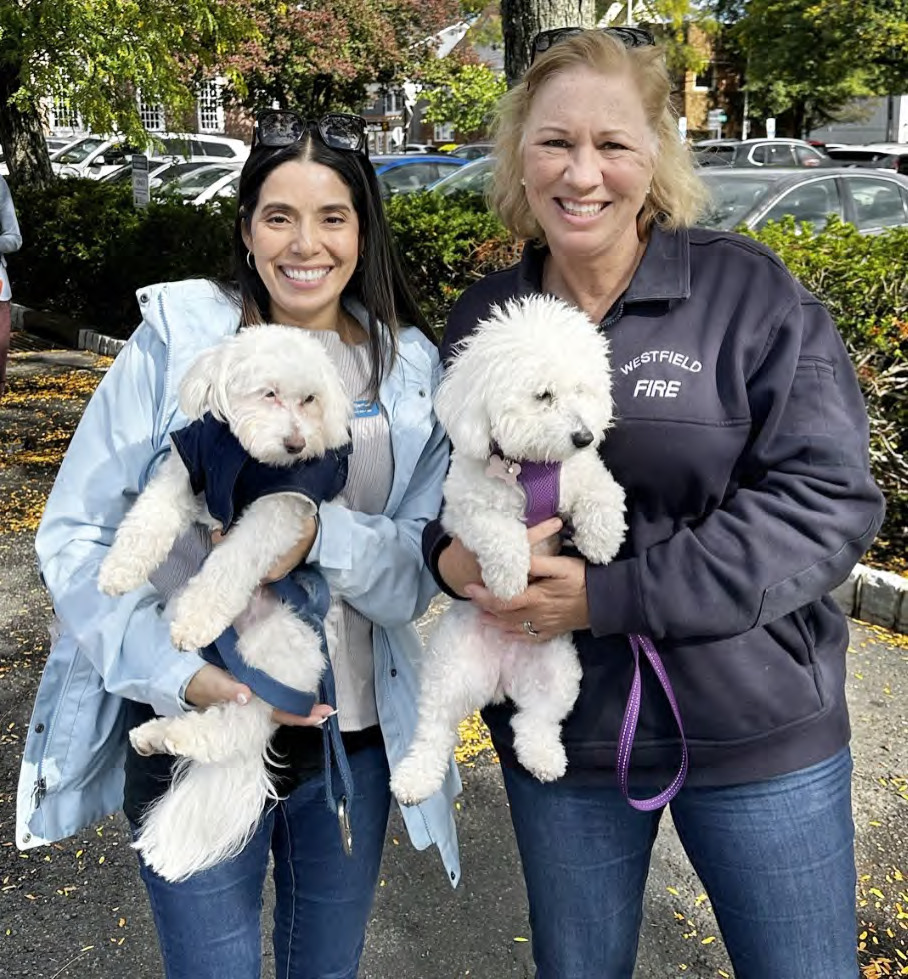 Mayor Brindle Endorses Vargas-Garrison for Ward 2
As a 24-year resident of Ward 2, I am very fortunate that Erika Vargas-Garrison is running to represent me and my Ward 2 neighbors on the Town Council in this November's election.
I first got to know Erika when she and her family adopted Ozzy, one of the rescue dogs my family was fostering. Ozzy would be the Garrison family's third dog, something I appreciated as my family is crazy enough to have three ourselves.
AftergettingtoknowErika,itbecame quickly apparent that having another furry addition to their family wouldn't phase her. She is accustomed to successfully juggling multiple priorities simultaneously as a mom, wife, and accomplished professionalwhileremainingunflappable, patient, and kind.
Which is why she will be an exceptional member of our Town Council.
Erika will bring to the council her 19 years of experience working at the New Jersey Turnpike Authority, where she negotiates complex infrastructure deals and capital projects for one of NJ's largest public agencies. She has successfully worked with multiple parties with varying interests to deliver the best possible outcomesforall.Herwillingnessto listen, understand, and empathize has been critical to her professional success — qualities that will serve our residents well on the Town Council.
As a 18-year resident of Ward 2, Erika is intimately familiar with the specific issues that impact our quality of life, most notably the increase in traffic and speeding on North and South Avenues, East Broad Street, and the many well-traveled secondary roads. She is committed to being a strong voice on the council to address and respond to these concerns.
As the proud mom of a Roosevelt eighth grader, Erika understands firsthand the concerns and challenges faced by Westfield parents. She is committed to ensuring our public schools are adequately supported, that our students can walk safely to school, and that our kids have the recreational facilities they deserve.
Erika is also a supporter of our downtown revitalization efforts, eager to ensure that her daughter will one day be able to return to a thriving and prosperous downtown and an affordable community. As a member of the council, Erika will fight to ensure that the healthy growth of our community does not come at the expense of our residents' quality of life.
As the daughter of Ecuadorian immigrants who moved to this country when she was four, Erika will bring a diverse perspective to the council and a refreshing, optimistic appreciation for all we are blessed with in Westfield.
I enthusiastically endorse Erika Vargas-Garrison for Town Council and ask my Ward 2 neighbors to cast their ballot for her on November 7 so that we can keep Westfield moving forward.
Paid Advertorial leaderhawk.com/bulletin