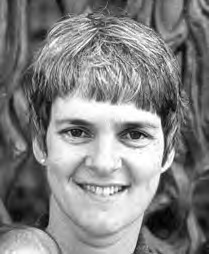 Obituaries
October 19, 2023
Leonie Watson, M.D.
Leonie Sullivan Watson, M.D., daughter, sister, wife, mom, grandparent, physician, soldier and saint, died on Wednesday, October 11, 2023, at the age of 81. A continuous source of seemingly effortless and steadfast good, she will be missed by so many.
Born in Holyoke, Massachusetts, she was the third of six children born to John and Leonie Sullivan. She graduated as valedictorian from Ursuline Academy in Springfield, Massachusetts. She received her Bachelor of Science from Annhurst College in Connecticut and went on to be one of four women to graduate from Georgetown Medical School in 1968. It was there she met Richard Watson, M.D. The two graduated from medical school and were married the next week at St. Rose of Lima Church in Aldenville, Mass., beginning a 55-year marriage, resulting in eight children, eight grandchildren, and so many happy memories.
The family lived across the United States, including Ft. Ord, Calif.; Honolulu, Hawaii; Ft. Knox, Ky.; Silver Spring, Md.; San Francisco, Calif.; San Antonio, Tex.; Ft. Belvoir, Va.; and Evans, Ga., finally settling in Mountainside, N.J. In Mountainside, Leonie participated in parish life at Our Lady of Lourdes, took care of her children, including her handicapped son, Peter, and also her father-inlaw and mother-in-law, and started a very successful Natural Family Planning practice.
She spent her remaining years with Rich, Peter, and their daughter, Catherine, being visited by her children and grandchildren, reading books, playing piano, listening
Leonie Sullivan Watson, M.D., 81,
Devoted to Her Family and Practice
to French songs, and enjoying life.
She is predeceased by her parents, John and Leonie Sullivan; her in-laws, Andrew and Catherine Watson; her brothers-in-law, Robert and Drew Watson; her brothers, Fr. John L. Sullivan and Ulric Sullivan; and her son, Mark Thomas Watson. She is survived by her husband, Richard Watson; her brother, Thomas Sullivan; sisters, Ann Burke and Mary Pat Donah; and her children, John and his wife, Patricia (Jaar), Patrick, Daniel, Peter, Catherine, Michael and his wife, Mary (Bakarich), and Cecilia and her husband, John. She is also survived by eight grandchildren, as well as many more cousins, nieces, nephews and extended family members.
In lieu of flowers, please consider donating to the Couple to Couple League (https://ccli.org/ give/) or the Alzheimer's Association ( https:// www. alz. org/ ?form=alz_donate).
Leonie's visitation will be from 2 to 4 p.m. and 6 to 8 p.m. today, Thursday, October 19, at Gray Funeral Home, 318 East Broad Street, Westfield, N.J. Her funeral mass will be celebrated at 10 a.m. on Friday, October 20, 2023, at the Our Lady of Lourdes Roman Catholic Church, 300 Central Avenue, Mountainside, N.J. At 10 a.m. on Saturday, October 21, 2023, there will be another funeral mass for Leonie at St. Jerome Church in Holyoke, Mass., followed by interment in Notre Dame Cemetery in South Hadley, Mass.
Please go to www.grayfuneralhomes.com to offer condolences.
October 19, 2023