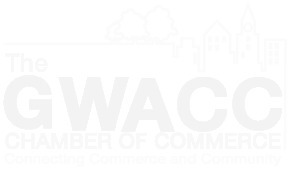 Community Calendar
The Trees of Westfield NJ, the Westfield Tree Preservation Committee, want to see your favorite tree. Share it by posting it on Instagram and use #TreesofWestfieldNJ. Your chosen tree can be beautiful, tall, wide, tiny, or even ugly.
Westfield Fire Department Open House, Saturday, October 14 from 11 a.m. to 1 p.m., the Westfield Fire Department will be hosting an open house for Fire Prevention Month. During this time, individuals can observe live demonstrations, explore fire apparatus, engage in hands on activities, along with many more operations performed by the members of the department. The firehouse is located at 405 North Avenue, West, Westfield.
Wait Until Dark will appear at Westfield Community Players. Performance dates are October 14, 21, 27 and 2 8 at 8 p.m., with Sunday matinees on October 15 and 22 at 2 p.m. Westfield Community Players is located at 1000 North Avenue West in Westfield. For tickets or more information, visit www.wcptheatre.org or call (908) 232-1221.
Grief at High Tide will appear at Vivid Stage at 120 Morris Avenue in Summit from October 5 through 15. Performances are Thursday, Friday and Saturday nights at 8 p.m, and Sundays at 2 p.m. For more information, call ( 908) 514- 9654 or visit www.vividstage.org.
AddamsFest Events: Wild: The art of Charles Addams and Edward Gorey, Fridays, Saturdays and Sundays, October 13 to 29. Morticia and Gomez's Masquerade Ball, Friday, October 13. Addams Family Fun Day, Sunday, October 15. Charlie's Ale Garden, Saturday, October 21. For more information visit addamsfest.com Family-Friendly Haunted House, Friday, October 20, and Saturday, October 21. Livingston Avenue School will be transformed into 'CREEPY CRANFORD.' This event will support the PTA which works directly with Livingston Avenue School to provide everything that students need to be successful. This is the biggest fundraiser of the year for the Livingston Avenue School PTA! The familyfun will take place from 5:30 p.m. to 9:30 p.m., so come on by! The cost is $5 per person. The address is 75 Livingston Avenue, Cranford. For more information, please see https:// laspta.digitalpto.com or reach out to livingstonhauntedhouse @yahoo.com.
Longwood Gardens Bus Trip, Thursday, October 26. Join The Garden Club of Westfield on a day trip to Longwood Gardens, Kennett Square, Pennsylvania, one of the premier display gardens in the U.S. Registration is open until October 2. This fundraiser supports the club's community projects. Bus departs from a convenient Westfield location. For more information, email gardenclubofwestfield@gmail.com or see Facebook.com/The Garden Club of Westfield. ***
Submit events at goleader.com/communitycalendar/