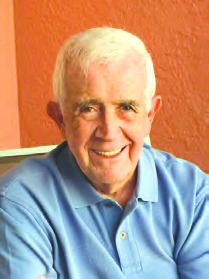 Obituaries
October 11, 2023
Norman Greco
Norman "Nunzie" Greco, 82, of Westfield, New Jersey, died peacefully at home on Saturday, October 7, with his loving wife of 34 years by his side.
Norman, a lifelong resident of Westfield, was a self-made entrepreneur starting as early as 14 years old. When he wasn't going to school or working, he could be found playing Little League baseball and football for his beloved town.After graduating Westfield High School, Norman went on to establish and run multiple small businesses and purchase multiple commercial properties in the surrounding area.
In addition to his entrepreneurships, Norman took great pride in giving back to the town he loved through holding multiple volunteer roles such as Ward 1 Councilman for three terms as well as Deputy Mayor, President of the Westfield Chamber of Commerce, and, of course, volunteering for 30 years as Santa Claus for the town.
He is survived by his wife, Carol Schwarz Greco; five children, Howard Greco and his wife, Nancy, Christine Brocato and her husband, Carmen, Sondra Rich, Patti Sierman and her husband, Chuck, and Pamela Williams and her husband, Scott; three stepsons, Kenneth (K.R.) Davidson and his wife, Jennifer, Jeffery Davidson and his wife, Kristen, and Kyle Davidson and his wife, Allison, as well as 14 grandchildren and one great-grandson. Visitation was set for Wednesday, October 11, from 7 to 9 p.m., at Gray Funeral Home, 318 East Broad Street, Westfield. Funeral services will begin at 10 a.m. today,Thursday, October 12, at The Presbyterian Church in Westfield, 140 Mountain Avenue, Westfield. Interment will be at Fairview Cemetery in Westfield.
October 12, 2023