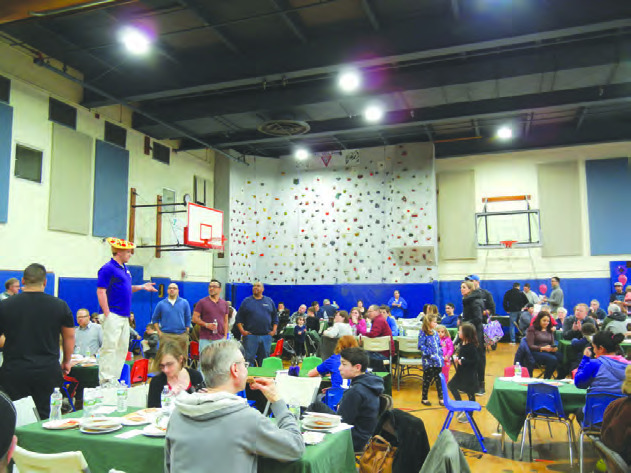 Arts and Entertainment, Community
September 28, 2023
Pizza Palooza on Sunday to Benefit Westfield Area Y
WESTFIELD — The Westfield Area YMCA will host Pizza Palooza this Sunday, October 1, from 12:30 to 2 p.m., in the gym at the Main Y, located at 220 Clark Street, Westfield. Tasting and voting will take place from 12:30 to 1:30 p.m., with the first-, second- and third-place winners announced at 1:45 p.m.
Attendees will have an opportunity to taste their way through participating Westfield, Garwood and Mountainside pizzerias and pick their favorite to win. Everyone age 4 and above will be eligible to vote. As of September 19, participating pizzerias include Calabria Pizzeria in Cranford, Rudy's Italian Restaurant in Garwood, and Casa Di Pizza, Ferraro's, Fiamma Wood Fired Pizza and Outta Hand Pizza in Westfield.
A $15 contribution for adults and children ages 4 and up will benefit the Y'sAnnual Support Campaign, which ensures that no one who is experiencing a bona fide financial hardship and lives or works in Westfield, Cranford, Garwood or Mountainside is turned away for inability to pay for Y programs or memberships. The majority of awards enable participation in the Y's early-learning, school-age and summer day-camp programs.
Children ages 3 and under may attend for free. Online registration is available at www.westfieldynj.org or interested individuals can call or register in person. Advance registration is strongly recommended. For further information, contact Kim Koza at (908) 301-9622, extension no. 253, or email kkoza@westfieldynj.org.