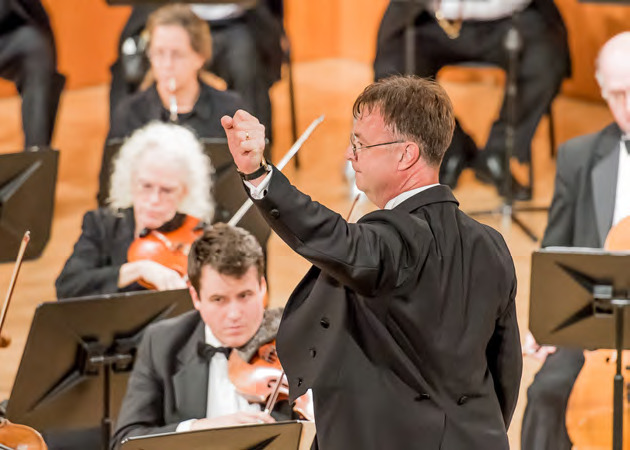 Arts and Entertainment, Community
September 28, 2023
NJFO Season Opens With 'Two Mighty Fifths'
WESTFIELD — The four most iconic notes in classical music – Beethoven's Symphony No.5 – kick off New Jersey Festival Orchestra's exciting new program for the 20232024 season. The concert juxtaposes Beethoven's relentless, triumphant and most famous orchestral work with a balm to soothe the spirits, Vaughan Williams' contemplative 5th Symphony.
The event, a "yin-yang" approach, presenting opposites with connecting forces, is also a celebration — NJFO's 250th concert performance.
Beethoven's Fifth, arguably is the most famous piece of classical music ever written, reflects triumph-throughstruggle. It was adopted by Churchill to signify victory in Europe in 1944. Beethoven stated that the opening motif encapsulates the spirit of the symphony, as it resembles "fate knocking at the door." The work continues to cast its spell over audiences across the world and has become a musical testament to the power of the human spirit.
In stark contrast, Vaughan Williams' 5th Symphony — written in the darkest moments of World War II — is a serene work. The gentle, pastoral harmonies stem from the altruistic work that the composer carried out during this war crisis, reflecting his belief in music's ability to uplift society in times of trouble.
David Wroe conducts this captivating program and celebration of NJFO's 250th concert performance.
Two Mighty Fifths, made possible in part through the generous support from the NJ State Council on the Arts, takes place on Friday, October 6 at an exciting new acoustically superior venue the sanctuary of St Helen's church in Westfield.
Two Mighty Fifths takes place on Friday, October 6 at St Helen's Church, 1600 Rahway Ave, Westfield. Please note new day and new venue.
Tickets to all concerts, starting at $40 (students $25), are on sale now. For further information call (908) 232 9400 or go to www.njfestivalorchestra.org