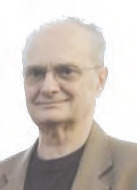 Obituaries
September 27, 2023
Charles J. Roth
Charles J. Roth passed away on Friday, September 22, 2023, at his home in Westfield. He was 87 years old.
Born in Newark, N.J., to Joseph and Jean Roth, he was a graduate of Hillside High School. In 1959, he married the late Pauline Ruffini Roth, of Westfield, N.J., and together they lived for 10 years in Rahway before returning to Westfield in 1969.
After working as a draftsman at Singer Engineering, designing fixtures for the manufacture of jet and rocket engines, he joined William T. Hutchinson Company in 1966, where he worked for 44 years, becoming President and owner.
Charles was active in the New Jersey Tooling & Machining Association, serving as President, Trustee of the Tooling & Machining Institute, and a long-time board member.
Charles J. Roth, Westfield Resident,
Executive, Boy Scout Troop Founder
In 1973, he founded Boy Scout Troop 77 at Tamaques School in Westfield, and served as Scoutmaster and Committee member.
Other interests included travel, music, classic cars and college basketball. His unique sense of humor will be missed by all who knew him. He is survived by his children, Dean Roth and his wife, Grace, of South Amboy, N.J., and Laura Roth Mazeika and her husband, Rick, of Fort Myers, Fla.; his grandchildren, Nick Roth of Westfield, N.J., Kim Roth of Lake Hopatcong, N.J., and Robert and Jennifer Mazeika, both of Fort Myers, Fla.; and his twin sisters, Jean Harvey of Oak Ridge, N.J., and Janice Roth of Hackettstown, N.J.
Services have been entrusted to Memorial Funeral Home in Fanwood and will be private.
September 28, 2023