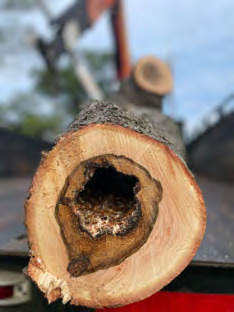 New Homeowners Thank Scott Katz for Assistance
I am writing to thank Councilman Scott Katz for the information he provided that facilitated an unfortunate but necessary tree removal on the property of our new home. My wife and recently I purchased our home in Westfield in September 2022. We're new to not only Westfield, but also new to homeownership. After months of renovations on the interior of the house, we realized the trees on our property also needed attention.
Scott Katz is the Chair of the town Public Works Committee, and, from my interactions, it's clear that he's made a big impact, working closely with town employees. Through Scott's advice, I went on the Westfield website to begin the Tree Removal Application. On Friday, June 30, I dropped off the application. At the permit office, I was fortunate to meet Greg O'Neil – who came to our house that same day. Greg walked us through each of our trees and pointed out that we need to remove a few trees. Greg made it clear we'd need to replace new trees for the ones removed. On July 3, we received an email from the Department of Public Works with the attached permit to remove our trees. The whole process was faster and easier than we expected, thanks, in part, to Scott's guidance.
We also appreciated his advice on a money saving tip. Greg told us none of our trees needed urgent removal, that we could wait until fall to get a better rate with a tree removal service. "Summer is their busy season." Advice like this feels very neighborly and welcoming to Westfield. In addition, two of our trees are being replaced by the town at no cost to us as part of the work of the Tree Preservation Committee on which Scott was an active participant. Thank you again to Scott, the Westfield DPW and the Tree Preservation Committee!
Paid Advertorial leaderhawk.com/bulletin