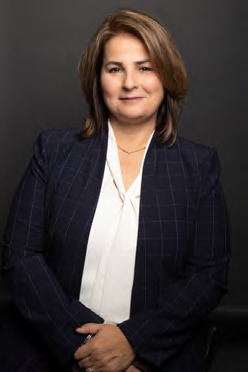 Navigating the Fiduciary Relationship
Navigating the financial world can be a daunting experience for many people, especially when it comes to selecting a financial advisor to help manage their wealth. A crucial aspect to consider in this process is whether the professional you choose to work with is a fiduciary. In this article, we will explore what it means to be and to work with a fiduciary from the perspective of a client of an independent fiduciary financial advisor.
What Is a Fiduciary? A fiduciary is a person or organization that is legally bound to act in the best interests of their clients. This duty of loyalty and care means that a fiduciary financial advisor must put their clients' interests above their own and make recommendations based on the most beneficial outcome for the client, even if it may not be as lucrative for the advisor.
While many financial advisors are fiduciaries, some are not. Nonfiduciary advisors, in contrast, are held to a suitability standard, which means they only need to ensure that their recommendations are suitable—but not necessarily in the client's best interest. When choosing an advisor, it is important for clients to know where the advisor's interests lie from the outset.
The Importance of Working with a Fiduciary Trust
One of the most significant advantages of working with a fiduciary financial advisor is the ability to trust that they are acting in your best interest. This level of trust can provide peace of mind, knowing that your financial future is in good hands.
Transparency
Fiduciary advisors are required to disclose any conflicts of interest and provide transparent, clear information about fees and costs associated with their services. This transparency allows clients to make informed decisions and better understand the financial relationship.
Comprehensive financial planning
Fiduciary advisors often take a holistic approach to financial planning, considering factors such as risk tolerance, time horizon and personal goals when making recommendations. This comprehensive approach helps to ensure that the financial plan aligns with the client's needs and objectives.
Long-term focus A fiduciary advisor's primary focus is on the long-term financial success of their clients. This long-term perspective means they are more likely to recommend strategies and investments that promote steady, sustainable growth rather than products with short-term gains that may carry higher risks.
What to Expect as a Client of an Independent Fiduciary Financial Advisor As a client of an independent fiduciary financial advisor, you can expect a personalized and collaborative experience. Your advisor will take the time to understand your unique financial situation, goals and risk tolerance and develop a customized financial plan tailored to your needs. Additionally, your fiduciary advisor will regularly review your financial plan, adjusting as needed to ensure it remains aligned with your goals and objectives.
You will be provided with clear explanations of any fees and costs associated with your financial plan as well as full disclosure of any potential conflicts of interest. Communication between you and your advisor is key and your advisor is always available to discuss significant changes in your life as well as any questions you may have about your financial plan.
The advisor may also collaborate with other professionals, such as accountants or estate planners, to provide a comprehensive approach to your financial well-being. This collaboration ensures that all aspects of your financial life are considered and managed effectively.
Conclusion
Working with a fiduciary financial advisor offers significant advantages for clients seeking a trustworthy, transparent, and comprehensive approach to managing their wealth. By choosing an independent fiduciary financial advisor, you can be confident that your best interests are being served and your financial future is in capable hands. Taking the time to find a fiduciary advisor that aligns with your values and needs can be a crucial step in securing your financial future and achieving your long-term goals.
At Cerity Partners, we deeply value our relationships with our clients and our role as a fiduciary financial advisor. We take a client-centric approach to helping families and individuals achieve their financial goals, working diligently to meet their needs and providing solutions that support their unique financial journeys.
Mariella Foley, CFP CDFA is a Partner and Wealth Advisor with Cerity Partners in Westfield NJ. She can be reached at mfoley@ceritypartners.com.
Paid Advertorial leaderhawk.com/bulletin