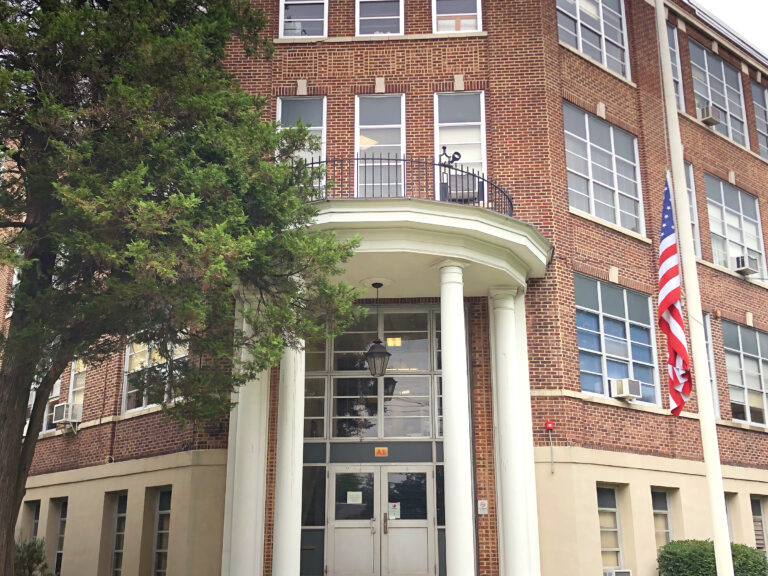 Westfield BOE Candidates Debate Ahead of Tuesday Election
WESTFIELD — Five candidates vying for three open seats on the Westfield Board of Education (BOE) faced off last week during a virtual debate sponsored by the local Parent Teacher Council. The candidates, comprised of two incumbents and three newcomers, took advantage of the opportunity to weigh in on district spending, pandemic recovery, school policy and student safety ahead of the Tuesday, April 25 election.
When asked by moderator Lisa Winkler to identify some of the greatest issues facing the district, the five candidates — incumbents Brendan Galligan and Kent Diamond and challengers Brian Crawford, Charles Gelinas and Dyanna Pepitone — agreed that financial stability, student mental health and the changing needs of the local community would all need to be addressed going forward.
"Last year, we had to cut 25 staff members when the 2-percent budget cap finally caught up to us," said Mr. Galligan, this year's board president. "This year, we are going to the voters. We have to build back the trust so people can understand that we're doing the right thing. Every dollar that we spend is an investment in the district, in the taxpayers, in our students and in our property values."
Mr. Galligan is a 2007 graduate of Westfield High School and has been on the board since 2012.
In addition to selecting three representatives to the board, voters will be faced with two budget-related questions when they step up to the polls next week — one pertaining to the district's general operating fund of $111,882,749, and another that would allocate an additional $949,995 of collected tax revenue to new staff positions. If both questions pass the public vote, Westfield residents should expect to see their taxes go up by about $444.
"Unfortunately, prior boards have kicked the can down the road and tried to manage the budget by staying under the 2-percent cap that was completely unsustainable. It hasn't served our district well," said Mr. Crawford, a father of two with one child attending Edison and the other at Newark Academy. "We can't allow this trend to continue."
At a recent meeting of the BOE, Superintendent Raymond González, Ed.D., said that while this year's budget will likely help the district to navigate its current financial challenges without having to lose any of its staff, other expenses, including necessary upgrades to the school buildings themselves, will continue to pile up going forward. According to information provided by Mr. Galligan, the district's newest school, Tamaques Elementary, was built in 1964. Others, like McKinley Elementary, have been around for more than 100 years.
"I agree that the buildings certainly need work and I would like to be part of that discussion to make sure that long-term capital planning is done appropriately," said Mr. Gelinas. He is a father of two daughters currently enrolled in the Westfield Schools, and is employed as both an attorney and a law professor.
In addition to existing challenges posed by the aging facilities, Mr. Galligan said the district's lack of usable space is likely to start causing more tangible problems in the near future.
"The federal government has been talking about mandating not just kindergarten but two years of preschool. We would need a building the size of the high school to handle all of that. Kindergarten is going to happen at some point," Mr. Galligan said during the debate. "We are one of the only districts in the state that doesn't currently offer it, which is remarkable considering the financial resources of this town."
Even if a mandated program never materializes, however, the full-day kindergarten question will still need to be addressed.
"This is something that the board has looked at on and off for years. Pre-Covid, we had talked about putting additions onto Jefferson and Washington and building classrooms there," said Mr. Diamond, who was first elected to the BOE in 2017. He lost bids for re-election in 2020 and 2021, and then was appointed to fill a vacated position last year. "I don't know exactly what needs to happen here, but it's time that we started finding some real solutions to this problem," he stated.
In addition to hashing out the district's financial issues, the candidates had the opportunity to weigh in on curriculum, diversity and inclusion and the overall student experience.
All five candidates agreed that student mental health and the district's overall approach to pandemic recovery would need to stand out as priorities going forward.
"I would want to ensure that the board takes a quantitative look at getting students back to where they were [before the pandemic]," said Ms. Pepitone, a longtime Westfield resident and mother of three who, according to her candidate statement, was led to independent schooling due to her children's needs. "I'm concerned by the amount of state mandates that are coming down on the district. We should be focusing on learning loss, and on getting our students back to where they need to be, and I think it's very important that the board have some more direct oversight into that process."
Ms. Pepitone went on to note that she would like to see the board take a more active role in determining age-appropriate content (especially in relation to sex education and the portrayal of history) for its students.
"Our district has had some issues that have risen to the national level in terms of press coverage, and I do think it's our responsibility to make sure that these [subjects] are being handled in a way that's…not inducing shame in a certain portion of the community, especially the very young," Ms. Pepitone said, speaking in reference to a book about racism called "Our Skin" that was temporarily integrated into a curriculum for younger students.
Mr. Crawford, meanwhile, said that he would prefer to see the district take a more diverse approach when covering potentially sensitive topics like race.
"One of my kids goes to a private school, and I see the coordination between departments, and the way that one course is designed to reinforce the other. I feel like there is an awful lot we can do to move away from the status quo," Mr. Crawford said. "Too often, we try to make sense of historical things that happened through the viewpoints and the norms of today, and they don't make sense."
The candidates' forum can be viewed in its entirety on YouTube.