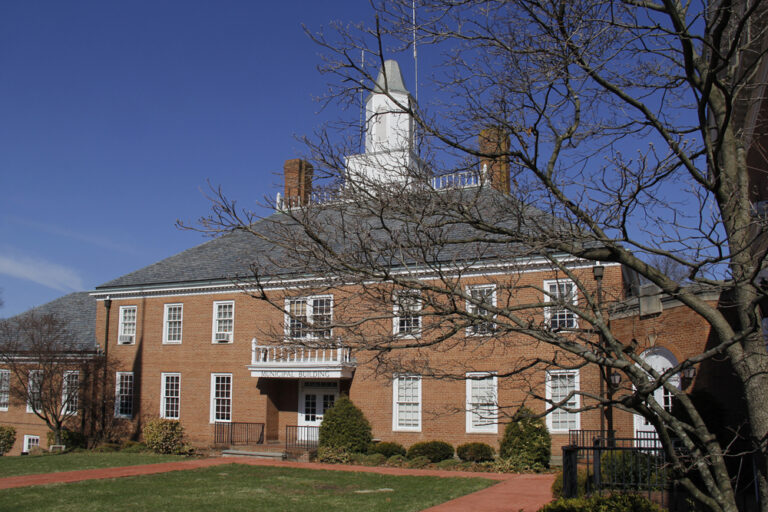 Westfield Planning Board Grants Redifarms Design Changes
WESTFIELD — The Westfield Municipal Planning Board approved an application on Monday for a redesign plan at Redifarm's Greene Building, located on North Avenue East next to Westfield Lumber.
The Greene Building, known locally as the former site of Handler Manufacturing, is currently being retrofitted and remodeled to house a sustainable farming operation created by Greg Redington and Michele Modestino of REDCOM Design and Construction.
According to information provided by Redifarms (the couple's new business operation), the facility on North Avenue will ultimately consist of a vertical farm, a restaurant, a store, an event space, an education center and a teaching kitchen.
The farm will provide fresh local produce for local restaurants in town. Produce will be available for purchase through their onsite store and through a subscription delivery option.
Attorney Stephen Hehl, representing Redifarms, said it is a, "very interesting project for the town of Westfield."
He mentioned that the applicants previously received their initial site plan approvals, but are now requesting an amended version that will allow them to customize the building's exterior façade to enhance the image of their businesses.
When asked by Mr. Hehl to explain the necessary amendments, Mr. Redington said the company is "seeking some [larger] signs, some [additional] ornamental and safety lighting, a small facade detail [upgrade], and some minor [revised] parking lot issues…"
Mr. Redington explained that the previous use of the facility was a dental machinery manufacturer, and it has been vacant for a long time. He also noted that the building is hard to notice when driving down the street.
Mr. Redington mentioned in his proposal the need to increase the signage of the building by 10 square feet over the 100-foot maximum stated in town ordinances, and position some of the signage to the side of the building to help make the business more noticeable from the street and the parking lot.
Town Planner Donald Sammet said Monday that he had "no concerns" with the redesigned signage.
Mr. Redington mentioned that the main front signage would consist of a large granite sign spelling out "Greene Building," plus three other signs reading "Redifarms Market", "Urban Roots", and "Redifarms Education Center."
In addition, Mr. Redington said, Redifarms is planning to upgrade the lighting of the building by adding small sconces to the building's exterior and install a "nice green wall on the building's façade" which will be highlighted by additional newly-installed lighting fixtures.
Mayor Shelley Brindle expressed her support for the project, noting, "our goal is to make this section from the Garwood corridor, all the way to town, an elderly safe pedestrian corridor…and provide a consistent level of pedestrian experience all the way up to the [Westfield] downtown corridor".
Planner Kate Keller, who testified on behalf of the applicant, said that the variance requests did not "cause any detriment to the public good." She mentioned that the application was for "a very unique property."