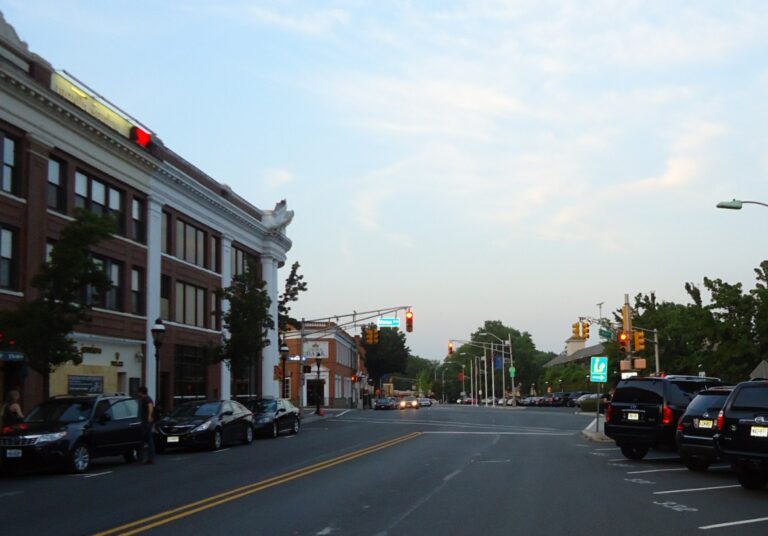 Cranford Committee Discusses Trimming Budget Requests
CRANFORD — With one of the biggest capital budget requests to date, at a little over $13 million, Cranford township officials talked slashing requests at their capital budget meeting February 23.
Lavonna Patterson, chief financial officer for Cranford, said she did not want the capital budget requests totaling more than $5.9 million this year. She added this number also includes grants awarded for other projects, meaning the township was only looking at an additional $3.3 million to fund other projects.
One of the larger requests came from Fire Chief Daniel Czeh, asking for a new rescue truck at $1.6 million. He explained that the current rescue truck's generator was out and since that current model was over 40 years old, it was hard to find parts to fix it as well as an open cab which had been banned since the 1990s.
And while he added that the department had looked at a smaller rescue vehicle, he cited suspension problems, not supporting the gross weight of tools, as well as needing to respond to accidents on the Parkway, as a few reasons it felt necessary to stick with a larger rescue vehicle. He also said the building of the rescue truck would take 30 months and prices were only going to go up after April and July, so he hoped the township could provide a letter of intent to buy the vehicle. Ms. Patterson said officials would discuss it more at a later time.
Erik Hastrup, superintendent of the Department of Public Works (DPW), asked for another street sweeper, costing a little more than $261,000. Mr. Hastrup said the current two street sweepers are from 2014 and 2015 and have an average life span of five years. He explained that he received different quotes and even saw the new model they planned to purchase a few months ago. When asked if the DPW needed both the sweepers, Mr. Hastrup said the street sweeper operator takes five weeks, working from 5 a.m. to 1 p.m., to cover the township.
When asked if there were any leasing options, Ms. Patterson explained that it would have to come out of the DPW's operating budget, and the DPW's budget was already tight and "to the penny." Mr. Hastrup also said the same thing as Chief Czeh — the dealer needed a letter of intent to secure the pricing for the street sweepers. Ms. Patterson said she would also talk further to Mr. Hastrup to see what the township could do.
Engineering had the biggest ask of any department, at $9 million. Kathleen Miller Prunty, township commissioner and liaison for the engineering department, said there were several grants already partially funding milling and paving of some streets, but that the majority of their requests were to fix roads in the township. After some back and forth between Ms. Patterson and the township committee as a whole, it was decided Ms. Prunty would go back to the engineering department and shorten the list of what the department wanted, in order to be more manageable for a "tight" financial year.
Police Chief Ryan Greco said he was asking for two SpeedAlert 24 radar/messaging signs, Alcotest (better known as a breathalyzer), and to begin an automatic plate reader initiative for over $238,000. Chief Greco said that while the Alcotest could wait a year or two, he wanted to at least consider phasing in the automatic plate readers.
He mentioned several instances where the plate readers were able to catch criminals in major cases, such as a person who had committed the "grandparent scam" and was caught after a license plate reader helped locate his car with just a description of it. He added that he wanted the radar/messaging signs after losing one during Hurricane Ida and to help with traffic-related incidents where neighbors may complain of people speeding, since the signs also collect data.