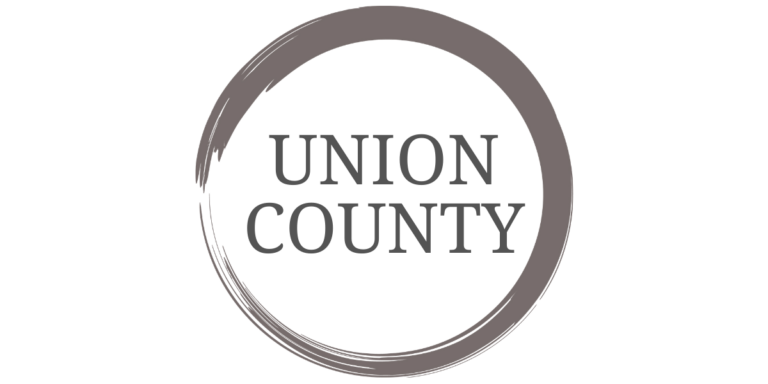 Let It Fly: Disc Golf Grows In Popularity
COUNTY — Thanks to the collaborative efforts of the Union County Parks Department and a dedicated group of local enthusiasts, the Oak Ridge Park Disc Golf Course is quickly becoming one of the most popular destinations in the region for those looking to get outside and shake off the cabin fever.
The 18-hole course, located in Oak Ridge Park in Clark, celebrated its grand opening in June of 2021 and has been steadily attracting new visitors ever since.
Earlier this month, during a regular meeting of the Union County Board of County Commissioners, representatives from Union County Disc Golf Club (UCDGC) gave a presentation detailing the benefits of the sport and the growing popularity of the course.
"This is the first disc golf course in Union County and it's also the closest to New York City, which has played a major role in its popularity," said disc golfer and UCDGC member Adam Zucker, who added that the sport "exploded" during the pandemic while people were actively seeking new ways to reconnect with friends in an outdoor setting. "This is a visit to say thank you for getting this course done. It has been a huge success."
According to a press release issued by the county, disc golf is played much like its more traditional namesake. Instead of a ball and clubs, however, players throw flying discs and try to get them to land (in the fewest number of throws possible) in a series of wire baskets that serve as holes for the course. At Oak Ridge Park, the course winds through both open fields and wooded areas, giving players the chance to stretch their legs and enjoy the park.
"One of the best things about disc golf is that it's almost always free to play," Mr. Zucker said, adding that the course at Oak Ridge Park does not charge any kind of admission. "It's also a pretty fast game. You can usually finish a course in about 90 minutes. I mean, sometimes you do end up spending time trying to fish your discs out of the bushes, but that's part of the fun."
Players from around the area have donated a pile of discs to the Oak Ridge course for public use, Mr. Zucker said.
"Discs aren't generally too expensive, but this way, you can come check out the game and the course without having to spend anything at all," Mr. Zucker said. "Typically, though, people end up getting hooked and coming back for more."
The sport has grown in popularity so much over the course of the past several years, Mr. Zucker said, that pro-level competitions and organizations have started to take shape.
The Professional Disc Golf Association (PDGA), for example, is a membership-based organization boasting more than 120,000 lifetime members across 54 countries. The PDGA also is the governing body for the sport and sanctions competitive events for players of every skill level. According to information provided by the county, there are more than 8,000 disc golf courses worldwide, with more being installed every day. There currently are about 50 listed courses in the state of New Jersey, but not all of them feature as many holes as Oak Ridge.
The UCDGC is a non-profit organization that was formed several years ago to promote the sport and encourage new players to get out and learn to play.
"The club partners with Union County officials to promote good stewardship as well as safe and responsible usage of the course," Mr. Zucker said. In addition, the club hosts a number of special events and fundraisers throughout the year and works with the local 4H to plant new native trees along the Oak Ridge Park course.
As of this month, Mr. Zucker said, more than 6,000 rounds of disc golf have been played on the Union County course. Players have visited from 35 states, and more than 300 people have traveled at least 50 miles to get there.
Mr. Zucker, along with Club President David Liss and other representatives from the organization, told the commissioner board that while the growing popularity of the course is "great to see," Oak Ridge Park still needs a few key features to make it complete.
"The big thing that we need is permanent tee pads [designated areas of concrete or turf where players begin each hole]," Mr. Zucker said. "Right now, we're dealing with grass and earth, which can get very slippery on a wet day. It can be a bit of a safety concern."
Going forward, Mr. Zucker said, the UCDGC would also like to install a permanent course map and some new signage to help players navigate the course more efficiently.
Commissioner Rebecca Williams, who attended the course's ribbon-cutting ceremony in 2021, said the course has, so far, been an excellent addition to the county.
"I didn't know anything about disc golf when we went out there to cut the ribbon, but it's a lot of fun," she said. "I would encourage everyone to go give it a try."
The Oak Ridge Park Disc Golf course is free to use. No reservations are required for use but players should consult the county website and the kiosk located at the course for information regarding closures due to events in the park.
For more information on disc golf, residents can visit: www.pdga.com/.