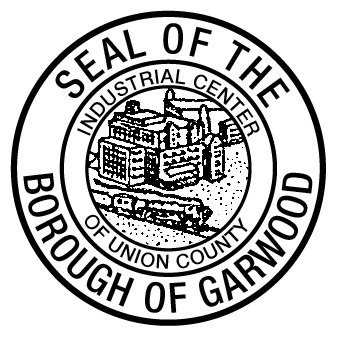 New Garwood Police Chief To Be Named Next Week
GARWOOD — Garwood's next police chief will be announced at the Thursday, February 9 meeting of the governing body, but until then, the search for Chief James Wright's replacement following his March 1 retirement is still underway.
In January, the mayor and council interviewed three candidates applying for the position. The borough administrator and deputy administrator now have the go-ahead to tally the total points for each candidate, since the council passed an ordinance updating the police chief promotional procedure at its January 26 meeting.
Chief Wright explained during the ordinance's introduction on January 12 that it updates the language used to score police chief candidates to match the language currently used in police officer evaluations. More specifically, the ordinance ensures that candidates for police chief will be evaluated based on a determination of below average, acceptable level or above average. Previously, the police department conducted evaluations based on a numbered and/or satisfactory scale.
According to Chief Wright, these are "housekeeping changes" that will not impact the overall promotional process.
"I want to thank the three candidates that came and interviewed with us. They all gave great, insightful answers and I look forward to the selection process going forward, and I know we'll be in great hands," Council President Russell Graham said.
Mayor Jen Blumenstock read an update provided by Russo Development, announcing that the first Vermella property currently is 92.25 percent occupied and 96.3 percent leased. The second Vermella property is on track for a late April to early May phased opening, she stated.
Russo Development also reported that the company has signed a lease with a bar/restaurant to fill the property's open retail space. Additionally, there are two retail deals in lease negotiation, involving a quick-service restaurant and a private pharmacy. A personal-care tenant is looking to sign a letter of intent with Russo Development, although these updates are subject to change with ongoing negotiations. The developer is continuing to market the space at the corner of Center Street and South Avenue to tenants that could use the high-visibility corner and outdoor seating.
In other business, the council introduced an ordinance updating procedures and requirements for creditors to register, maintain and repair foreclosed properties. Borough Attorney Adam Abramson said the ordinance is a required update to the borough code.
Superintendent of Schools Christopher Kinney, who assumed the position on January 1, addressed the council during public comment to "formally say hello" and "extend my gratitude to not only the mayor and council but the police department, the staff, the students and the community as a whole that have welcomed me."
Superintendent Kinney told parents to look for his superintendent report email or to check the school district's website and Facebook page for "any and all" information.