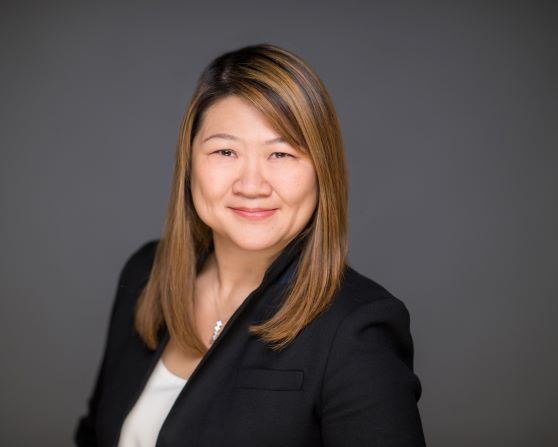 DWC Appoints New Chair, Shows Support for OWP
WESTFIELD — The Downtown Westfield Corporation (DWC) kicked off the new year on Wednesday by welcoming its new director to her first official meeting and appointing Lillian Pien, co-owner of Akai Lounge, as its new board chair.
Ms. Pien, whose Japanese-style restaurant celebrated a grand re-opening at its new location on Elm Street last year, said her appointment marks a return to the DWC's long-standing tradition of choosing a local business or property owner to head up the organization.
"Eight years ago, when my husband and I decided to open Akai in Westfield, we benefited hugely from our association with the DWC. With the help of the DWC, we turned a vision into something really successful, much more successful than we ever could have imagined," Ms. Pien said, adding that while she and her husband own restaurants in multiple cities, "there's no place like Westfield."
"The residents of Westfield really came together to support us [during the pandemic]," Ms. Pien continued. "I have a picture that I keep on my phone of a very rainy night in April of 2020. There were no cars on the street, everything was dead, but we had a line of people waiting outside our restaurant. It was incredible. I'm so glad to be a part of this organization and this community."
Lew Kimble, who has served as the organization's chair and ad-hoc director for the past two years, will take on the role of vice chair.
Samantha Horning, the new executive director of the DWC, said Wednesday that the coming months represent "an important time in Westfield's history."
"I've had a busy two weeks," said Ms. Horning, who comes to the position with a background in marketing and design. "I attended the council meeting on January 3 and got a good overview of the One Westfield Place redevelopment project and the residents' concerns."
In response, Ms. Horning said, she and other members of the DWC were able to coordinate and participate in a tour of the One Westfield Place Preview Center for local business owners.
"The tour was very informative and I felt that I was able to have my questions answered directly," Ms. Horning said. Going forward, Ms. Horning said, she hopes to be able to organize something similar for downtown property owners to make sure that the needs of existing businesses — as well as those of potential new investors — are being considered as the redevelopment project moves ahead.
Board members agreed to show their collective support for the project and its leadership in a letter to the editor, the entirety of which can be found in this week's issue of The Westfield Leader.
"There are still people who are investing here and betting on the future of Downtown Westfield. These are small businesses who need support and One Westfield Place's plans of having more working and living space will increase the daytime pedestrian traffic needed to make our beautiful downtown more vibrant on both the North Side and South Side. A thriving downtown will benefit not just commercial property values but residential property values as well," Ms. Pien wrote in the letter, which was signed by the entire board.
In other DWC business, Ms. Horning said Wednesday that French Martini, a home-décor shop currently located on Elm Street, will be closing its doors at the end of the month.
"We are already in negotiations with several potential tenants for that space, so it won't be vacant for long," Ms. Horning said.