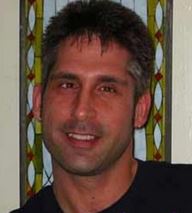 Westfield Teacher Arrested For Drug Possession, Child Endangerment
WESTFIELD — Roosevelt Intermediate School art teacher Frank Thompson has been charged with possession of a Controlled Dangerous Substance (fentanyl), a crime of the third degree; possession of drug paraphernalia and endangering the welfare of children after a November incident which occurred in his classroom.
According to a statement by Westfield Police Chief Christopher Battiloro on November 29, 2022, at approximately 9:06 a.m., the Westfield Police Department received a report from Roosevelt School's Resource Officer, Fortunato Riga, of an unconscious teacher in a second-floor classroom. He was alerted to the situation by a school administrator, who was requesting his assistance on scene.
Officer Riga arrived to find Thompson unconscious and unresponsive on the classroom floor. Thompson was discovered and observed in distress by students and was actively being treated by a school nurse.
Officer Riga perceptively observed signs indicative of a drug overdose. He deployed and administered the Naloxone Hydrochloride (or "Narcan") he carries on his person, which resulted in Thompson showing marked signs of improvement.
Following an investigation of this incident, a quantity of a suspected controlled dangerous substance and various items of drug paraphernalia were located in a closet in the classroom. Thompson was charged on January 5, 2023.
According to the chief, all Westfield Police officers, including school resource officers, have been issued and are equipped with "Narcan." They administered it to suspected drug overdose victims 13 times in 2022.
"The Westfield Police Department continues to prioritize its ongoing partnership with the Westfield Public School System to ensure it has the safety and security resources it needs on a daily basis," said Chief Battiloro. "In this case, the swift actions of Officer Riga, who is on-site at Roosevelt Intermediate each school day, proved instrumental in maintaining the safety of the students and administering potentially life-saving measures to Mr. Thompson."
"While the Westfield Public School District cannot comment on personnel matters which are confidential, we will maintain a continued focus on student and staff safety and on preserving the integrity of the classroom learning environment," said Superintendent Raymond González, Ed.D. "We are grateful for our strong partnership with the Westfield Police Department."
Following the incident, the art room was closed for a number of days. Principal Brian Gechtman sent an email to parents several days after the incident to let them know that a former teacher, Mrs. Goldstein, would be returning to teach sixth-, seventh- and eighth-grade art classes effective immediately.
The email offered little information about the incident other than to label it as a "medical emergency experienced by one of our staff members." It went on to note that "although the length of Mrs. Goldstein's assignment is unknown at this time, we are excited for her to join us." The email also disclosed that all art classes would need to be temporarily relocated, and asked that parents "respect the privacy of the staff member."