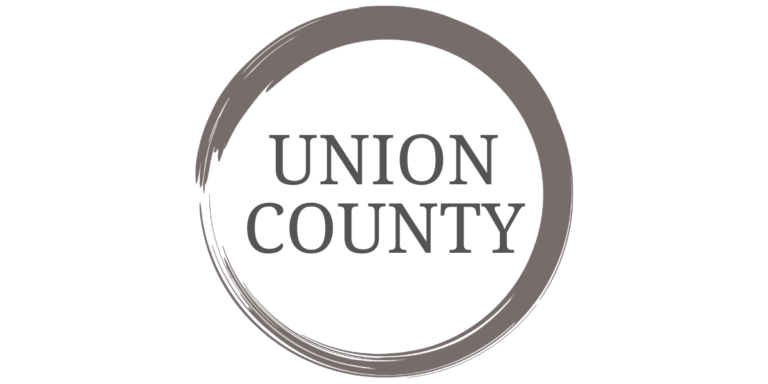 County Approves Salary Increases, Shared Services
COUNTY — The Union County Commissioners convened for their final meeting of the year last week to tie up a few loose ends before heading into their next budget planning season.
The board codified its fourth consecutive annual salary increases on Thursday, which include 1- to 2-percent raises for each of the commissioners, County Manager Edward Oatman, Administrative Services Director Laura Scutari, Economic Development Director Amy Wagner, Human Services Director Debbie-Ann Anderson and other high-up administrative positions within the county.
This year's largest increase was awarded to Victoria Durban Drake, the newly-appointed director of the Department of Parks and Recreation. Ms. Drake, a 25-year employee of the county, is taking over the responsibilities of the office following the departure of long-time director Ron Zuber.
Ms. Drake's salary for 2023 will be $159,156, a 9.5-percent increase over Mr. Zuber's last reported earnings.
The commissioners did not comment on Mr. Zuber's absence, but County Manager Oatman did say that he is "alive and well."
The board also voted to approve multiple resolutions pertaining to shared-services agreements throughout the county on Thursday, specifically mentioning those coordinated between certain municipalities and the county's regional dispatch center.
Thursday night's resolutions included separate new 10-year agreements between the county, Garwood, Fanwood and Winfield for these types of services.
"We offer a sort of 'a la carte menu', so whatever the municipality thinks we can do to enhance their public-safety operations, we give them a proposal for that," said Andrew Moran, the county's Director of Public Safety. "In Winfield, for example, we're police, fire and EMS. We're the primary answering point for their 911 calls. In Garwood, we handle their emergency medical calls. The call gets forwarded to us, we'll screen the call and give pre-arrival instructions. For a town like Garwood, this is very important because they only have one person on the desk."
Mr. Moran noted that Winfield and Garwood have both been participating in the shared-services agreement for the past five years. Fanwood, meanwhile, has been utilizing the county services for about 12 years.
"This is a very important program," he said. "These mutual aid coordinators responded to over 430 incidents just this year. Not many fire departments in Union County can fight a fire by themselves. You need a lot of resources, and that's where these coordinators come in."
"Everyone should be aware that our fire service mutual aid that happens in Union County is among, if not the best, in the state as far as teamwork and communication," Commissioner Al Mirabella said. "This is a terrific thing to see, and I'm glad that we're supporting it."
Joseph Bodek, a longtime municipal clerk for the city of Linden, has been selected to fill a recently-vacated seat on the Union County Board of County Commissioners.
In other county happenings, last week, the Union County Democratic Committee voted to appoint Mr. Bodek to fill the space previously occupied by Commissioner Christopher Hudak. Mr. Hudak tendered his resignation earlier this month after being elected to serve as the next Union County Surrogate.
Mr. Bodek has a long history of public service. He has served as city clerk for 17 years and was the Linden Democratic municipal chairman and the Democratic Club president.
"Chris Hudak was an excellent County Commissioner and the county is lucky to have him serving as the new Surrogate. I'm honored by the support I received from Chairman Scutari, Vice-Chair Carter, Mayor Armstead and the entire Democratic Committee," Mr. Bodek said. "I look forward to fighting for Union County's taxpayers and building upon the county's record for fiscal responsibility."