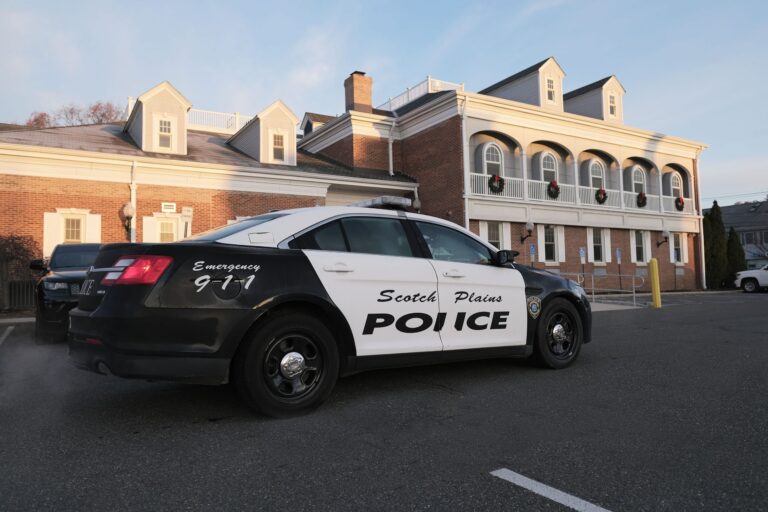 Scotch Plains Names New Police Chief
SCOTCH PLAINS — On Monday, Township Manager Al Mirabella announced that Captain Jeff Briel, a 25-year veteran of the Scotch Plains Police Department, will replace Chief Ted Conley as the department's highest-ranking officer at the start of the new year.
"Jeff Briel brings enormous policing education experience to our township," Mr. Mirabella said Monday, speaking during a regular meeting of the mayor and council. "This was an easy recommendation for me to make. He'll take from Chief Conley a well-run department and will hopefully find ways to make it even better."
Chief Conley, who has held his current position since 2016, announced his intentions to retire earlier this year.
"The beautiful part about this is that [Chief Conley] has created a great opportunity to work within the [incoming leadership] before he steps down in February," Mr. Mirabella said.
Captain Al Sellinger, another longtime member of the department, will be promoted to the newly-created position of deputy chief.
"I felt that it was important to do a bit of a reorganization of our police department for 2023," Mr. Mirabella said, adding that the two officers working together will pack a "solid one-two punch" as a leadership team for the township. "The amount of experience that both of these men have [will be beneficial] both to our younger police officers and to our residents. I think it's going to be a great team."
Captain Briel thanked both Mr. Mirabella and the council for the show of support.
"This has been done before, obviously, where one guy leaves and another guys steps in, but this is a much better way to do things," Captain Briel said. "This way, I'll have time to get into Chief Conley's office and really see the day-to-day. I think that's going to be very helpful."
In other township news, the council tackled a heavy administrative agenda on Monday that codified the position of deputy chief, established new salary ranges for municipal employees and finalized the creation of a new Emergency Medical Services (EMS) unit. According to Ordinance 2022-28, the new EMS squad will operate under the direction of the Scotch Plains Fire Department.
As previously reported by Union County HAWK, while the all-volunteer rescue squad provides the primary response for medical emergencies and has been backed up by county, private or neighboring town emergency services, the township council this spring approved the purchase of an ambulance by the fire department to be used when the rescue squad is short-handed or its ambulance is in use, especially as the county's emergency services finds itself overextended.
The council also voted Monday to revise the township's Land Use form to require that all applicants submit their requisite documentation both electronically and in hard copy. Applicants looking to either subdivide a property or implement any kind of major development within the township, Mayor Joshua Losardo said Monday, also will now be required to submit soil logs to give the planning board a better understanding of the seasonal water tables.