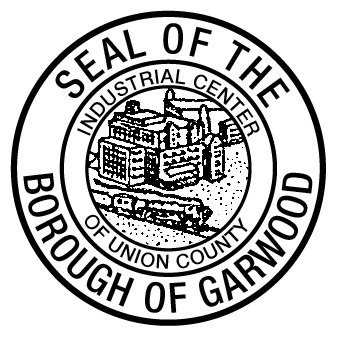 Councilman Resigns One Month After Appointment
GARWOOD — Councilman Louis Petruzzelli, appointed just last month to fill the seat vacated by Heather Loffredo in September, has announced his resignation. Mr. Petruzzelli, who was not in attendance at Monday's regular meeting of the governing body, revealed his decision to relinquish his position via written communication that was confirmed during the meeting by Borough Administrator Kyle Haris.
Councilman Petruzzelli is resigning his council seat "effective immediately," according to Mr. Harris, who stated that he had received the news via an email from Mr. Petruzzelli on Sunday afternoon. No further information was available at the time of publication.
Additionally on Monday, Police Chief James Wright reiterated his plans to retire, noting that he plans to step down on March 1 of next year.
"On behalf of the entire Borough of Garwood, I want to thank Chief Wright for his dedicated service, both over the past five years as our chief, and also as a sworn police officer in our department since the year 2000," Mayor Sara Todisco said. "He has always represented and led our police department with professionalism and with respect."
In other borough news, Rodney Van Natta, who is retiring after 52 years of service with the Garwood Fire Department, was presented with the Borough of Garwood Community Spirit Award at Monday's council meeting.
In presenting the award, Mayor Todisco said that Mr. Van Natta "embodies our borough motto of being a 'small town with a big heart' for his extraordinary dedication and commitment to our community" and thanked him for the "remarkable citizenship he has provided to the Borough of Garwood for the last half century."
Mr. Van Natta is a lifelong, third-generation resident of Garwood, who joined the Garwood Fire Department in 1970 at the age of 37. In 1995, Mr. Van Natta was appointed to the Garwood Fire Department Fire Police and has served in this role to date.
Mr. Van Natta has served as president of the Garwood Fire Department Relief Association and as treasurer to the Garwood Fire Department Exempt Association. Also in the borough, Mr. Van Natta has served on the Fire Prevention Committee and he has acted as Fire Alarm Superintendent. He was the director of the borough's Office of Emergency Management from 2002 to 2011, and chairman of the planning board from 1989 to 1996 and 2001 to 2004.
Mayor Todisco reported that after two months of ongoing discussion, the planning board has not yet offered a recommendation for the council regarding the prohibition or regulation of short-term rentals within the borough. At the board's last meeting, on November 9, Mayor Todisco said, members preliminarily discussed the enforcement of any type of short-term rental regulations.
Mayor Todisco explained that, currently, short-term rentals are not listed as being permitted in the borough's land-use code. Since the planning board is still working on its recommendation, Mayor Todisco stated that she would like the council to introduce an ordinance at its next meeting that will "codify in writing" the borough's current prohibition on short-term rentals.
"This whole time, there's been no enforcement that's gone on. It could have gone on, but it didn't. So, we're now at a point where I'm asking the council to introduce and hopefully adopt an ordinance specifically stating that they're prohibited," Mayor Todisco summarized.
Borough Attorney Adam Abramson clarified that even without the potential ordinance, any short-term rentals operating within the borough could receive a violation for the improper use of land. "However, it's always best, as we've discussed, to have everything in writing rather than a fight over a gray area," he stated.
"Next year, at a later point [and] if the 2023 council so chooses, it can establish regulations instead and it can figure out how to enforce that," Mayor Todisco stated. "[Enforcement] may be something that requires a budgetary consideration, and the budget is not typically adopted until May, so as you can see it can take some time."
Councilman Vincent Kearney agreed that there needs to be continued discussion surrounding short-term rental enforcement due to the associated "budgetary concerns."
"The question is, who's going to do all this work? Are we going to have to add another employee or increase the hours of existing employees or incur manpower from the police department? It's not something I think we can make a quick decision on," Mr. Kearney said.
In other business, the council approved an ordinance amending the 2021 agreement between the member municipalities of the Rahway Valley Sewerage Authority. Officials also introduced an ordinance to allow the council to use a private, secondary service to administrate the employment, billing, paying and scheduling of police officers.
The council additionally approved several fire department purchases on Monday, including a 2023 Chevrolet Tahoe, SCBA (Self Contained Breathing Apparatus) equipment maintenance, voice pagers and multi-unit chargers.