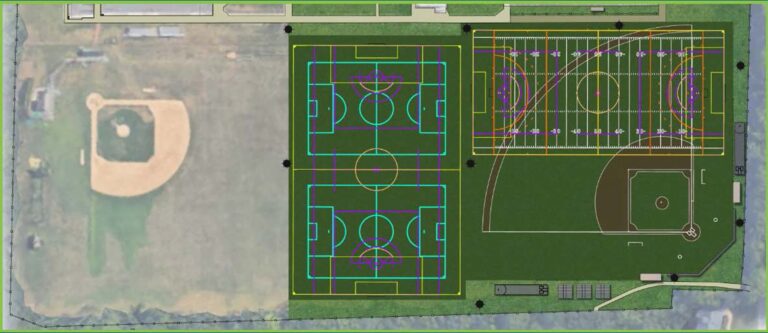 BOE Votes to Approve Edison Field Project; Amy Root Resigns
WESTFIELD — Tuesday night's Westfield Board of Education meeting brought the approval of the Edison Field joint project with the town in a 5-to-2 vote, with two abstentions, and the immediate resignation of board member Amy Root. The board's vote comes on the heels of the council's approval of the shared-services agreement.
The two "no" votes came from Mary Wickens and Robert Benacchio. Michael Beilen and Sonal Patel abstained.
After hearing from nearly 30 members of the public, Mr. Benacchio made a motion to table the vote in order to give everyone involved more time to consider its potential challenges.
"We've had a relatively short window to discuss the CME report with the town. You don't solve a quarter century's worth of neglect by taking one plan and saying 'take it or leave it.' It's not right for our students," Mr. Benacchio, a corporate real estate specialist, said, adding that the town's proposal as it currently stands would leave the board without any other option to move forward. "I wouldn't recommend that any clients sign this agreement. And if I wouldn't recommend it to them, I sure as the grass — or turf — is green, cannot recommend that this board go through with it. We can do better."
Longtime Westfield resident and former board member Keith Hertell read a statement to members in support of the postponement. He noted that in many projects of the past with which he was personally involved, he felt that compromise worked best.
Mr. Hertell also stated that shared services is not a new concept and that back in 1968, the town and the board had a shared-service agreement for the use of Clark Memorial Park for soccer.
The motion to table the conversation ultimately failed.
As has been the case throughout the 17-month history of the Edison Fields discussion, residents, athletes, students and neighbors took to the podium on Tuesday to share their concerns or voice their support for the project.
One resident, Andrea Taylor, spoke on behalf of her son, a two-time cancer survivor. She spoke of the dangers of carcinogens that could potentially be found within the turf field. Ms. Taylor stated that her son had written to members of the board with his concerns, and as of Tuesday night's meeting, had not received any correspondence.
Numerous teachers, students and coaches, meanwhile, spoke out in favor of the project and noted that having an accessible turf field would cut down on out-of-town trips to neighboring municipalities for sports practices and games, provide students with a more predictable playing surface and allow Westfield's athletes to be more competitive.
Just before the final vote, members of the board addressed the crowd with their own thoughts on the project.
"The significant lack of fields for Westfield student athletes at all grade levels is probably the only issue that we seem to have some unanimity on," Board Vice President Sahar Aziz said, adding that while other locations have already been proposed for the turf installation — including at Tamaques Park, Roosevelt Intermediate School and the high school — none of those locations would be able to offer the same "centrality, size or convenience" of Edison.
Ms. Aziz went on to note that the town's offer to alleviate some of the district's financial burdens through the shared-services agreement was coming at a "critical time" for the board.
"Last year was a really hard year for us. We had a $2.3-million deficit. We had to lay off staff, and that was devastating. The district is simply not in a position to pay the millions of dollars required to fix [and maintain] all of the school fields. Even if the funding was not an issue, we have a physical problem in that we just don't have enough grass fields to rotate them out appropriately," she stated.
Ms. Wickens, meanwhile, said that her decision to vote against the project had just as much to do with finances as her colleagues' reason to support it.
"We're going to be looking to raise taxes next year, and we don't even know what that's going to look like yet," she said, referencing the board's plan to move its election date and alleviate the state's 2-percent cap. "It's hard to say that we need to prioritize the fields over other programs like the arts, which also had to take a hard hit last year."
In other business, Ms. Root, last year's board president, will be leaving her position immediately, as she is selling her Westfield home this Friday, November 18. All board members thanked her for the six years that she had served the board and wished her and her family well on their new endeavors.
Her vacancy would be announced through different mediums, such as The Westfield Leader. Interviews to fill her seat until the elections in April will be conducted in mid December.
Further, it was announced that Westfield High School senior Patrick Landza will be the newest member of the board of education as the student representative. Patrick currently is president of the high school's Student Council. It was further noted that he will not be a part of any voting processes.