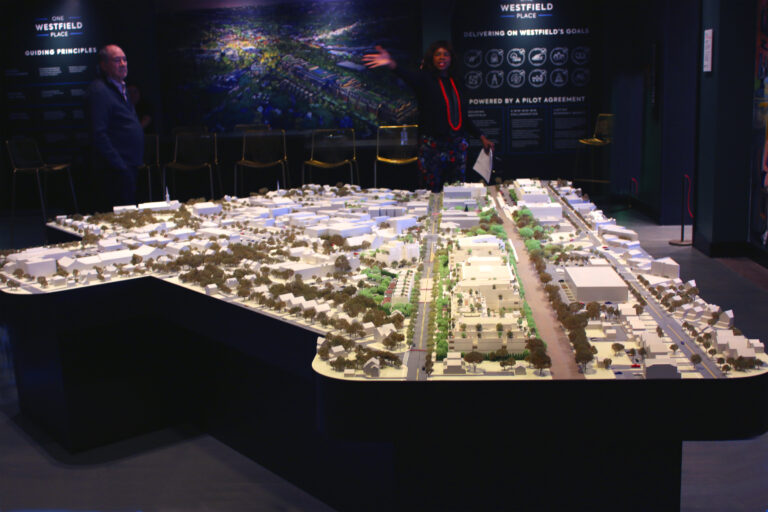 A Look at PILOTS and What They Mean For Westfield
WESTFIELD — At the last meeting of the Westfield governing body, Mayor Shelley Brindle and Councilman Mark LoGrippo aired their differences of opinion in regards to a proposed, multi-faceted redevelopment project by HBC|Streetworks that could change the face of the downtown community for decades to come.
The conversation began when Mayor Brindle asked Councilman LoGrippo [who has openly criticized the town's proposal to consider entering into a long-term tax abatement arrangement with the redeveloper] to offer up his definition of a PILOT (payment in lieu of taxes).
"There are going to be plenty more conversations about this as things move forward," said Steven Mlenak, co-chair of Redevelopment for Greenbaum, Rowe, Smith & Davis and Westfield's redevelopment attorney, speaking with The Westfield Leader on Tuesday. "These are complicated subjects, and it's very understandable that everyone understand a few basics."
New Jersey's PILOT program, (N.J.S.A. 40A:20-1) was originally designed as a mutual benefit to both developers and municipalities. According to information provided by the state, PILOT agreements can, under the right circumstances, help municipalities reach their redevelopment goals by providing valuable incentives to entities, like HBC|Streetworks, that, in turn, seek to provide updates to underutilized or dilapidated properties, thereby increasing the ratable base.
Developers, Mr. Mlenak explained, benefit by receiving a property-tax exemption for the duration of the agreement (which generally cover spans of between 10 and 30 years) on the overall improvements to the property (it is important to note, Mr. Mlenak said, that the value of the land is still subject to traditional property taxes). In lieu of a traditional tax collection, development entities that enter into a PILOT with a given municipality are instead responsible for paying an annual service charge/PILOT payment, the amount of which is determined on a case-by-case basis. Payment arrangements vary by agreement, Mr. Mlenak said, but are traditionally based on either a set percentage of a given project's generated revenue (usually between 10 and 15 percent) or its overall construction costs.
"The idea of a PILOT has been around for a very long time, and it has proven successful in most instances," Mr. Mlenak said. "Ideally, these arrangements are mutually beneficial to the towns, the developers, the residents. It's one of those things where you can't always put a dollar to the value and the benefit because so much of it is spread throughout the community in nonfungible ways."
In order to participate in the long-term tax abatement program, the municipality must have already pre-determined an area to be in need of redevelopment.
"One of the most important things that people need to be aware of is that these things take time," Town Administrator Jim Gildea said. "The redevelopment process in and of itself, outside of PILOTs, outside of anything else, is a lengthy and complicated one. There is a lot of misinformation flying around out there because, at one point, an area had to be considered blighted in order to qualify for a designation, but that's not the case anymore."
The statutes governing redevelopment law have evolved over the years, Mr. Mlenak said, to include a number of new criteria, many of which have more to do with the age and overall condition of a given property or community (such as the average age of the housing stock and the condition of its infrastructure) than they do with the traditional definition of blight.
"It's a false argument to say that Westfield blighted the whole town as a rehab area," he said. "The critics of redevelopment point to the fact that at one point in time, redevelopment was a tool that could only be applied to properties that were considered blighted — tenement houses, overgrown weeded lots, etc. Over time, they started realizing that redevelopment is much more than that. And this is not just in New Jersey, this is around the country."
According to the most recent iteration of New Jersey state redevelopment law (N.J.S.A. 40A:12-5), some of those original provisions (such as the presence of abandoned, substandard or unsafe buildings on a given property or the existence of publicly-owned unimproved land that has been empty for at least 10 years) are still listed as determination factors.
In recent years, however, state legislators have expanded their criteria for redevelopment to include properties that consist of a stagnant or unproductive condition that has a negative social or economic impact; areas that have been destroyed by natural or other disasters; and designated urban enterprise zones.
These broader-scope allowances, Mr. Mlenak said, have made it easier for communities like Westfield to take a more active role in the development process as a whole.
As redevelopment law evolved, so, too, did the need for financial incentives.
"There has always been an economic element to redevelopment," Mr. Mlenak said. "If you look at the statutes and the intent behind them, the idea is to enable towns to partner with redevelopers who are willing to work with a given community in a way that private sector usually can't or won't."
PILOT agreements, Mr. Mlenak said, emerged as a way for communities to bridge the financial gap between the needs of its residents and the viable contributions of its redevelopers.
Historically, however, there have been some fairly notable bumps in the road.
In 2020, Jersey City officials announced that they would be launching an internal audit into 30 years worth of active tax abatement agreements following a school board report that indicated potential major losses to both the city and the district as a result of payment defaults at the hands of participating entities. At the time of the audit, the city was participating in 178 PILOT agreements with numerous redevelopers.
"While our administration has done away with granting tax abatements, we feel it is important to audit the abatements that were granted by previous mayors to ensure that those agreements are being upheld," Jersey City Mayor Steven Fulop said via press release at the time.
Though the results of that audit have not yet been released, Mr. Mlenak explained that the Jersey City scenario was unlikely to play out in Westfield.
"There was a time when Jersey City was handing out huge numbers of PILOTs, and that did lead to some problems for them," he said. "The thing to keep in mind is that these are very different situations. This would only be Westfield's second PILOT [the first of which was enacted in 2021 as part of the Westfield Crossing redevelopment project], so we're not talking about over-utilizing this tool. PILOTs aren't right for every redevelopment project.
The Sofia [the official name assigned to redeveloper Jim Ward's Prospect and Ferris project] doesn't have a PILOT, for example, because it didn't need one. That's the important thing going forward — these requests have to be handled on a case-by-case basis."
When asked why, then, a company as large as HBC|Streetworks would qualify for a long-term abatement [no formal agreements have been reached between the Town and HBC|Streetworks at this time], Mr. Mlenak replied that the number of proposed public amenities that the entity is prepared to fund as part of its construction efforts warrant some extra consideration by the town.