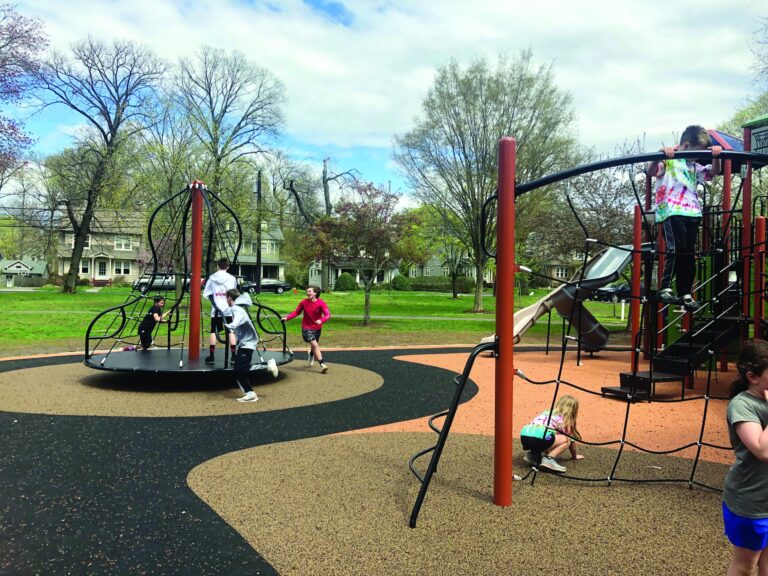 County Awards Grants For Park Improvements
COUNTY — A number of parks, playgrounds, community spaces and recreation centers throughout Union County will soon be getting some much-needed love thanks to this year's Kids Recreation Trust Fund and Greening Union County grants, both of which secured the unanimous approval of the Union County Board of County Commissioners on Thursday.
This year, Commission Chair Rebecca Williams explained, 19 municipalities throughout the county — among them Cranford, Roselle Park, Westfield and Garwood — were chosen as recipients of the Kids Recreation Trust Fund Grant, a roughly $1-million allocation that will be shared among the applicants and used to complete various improvements such as the installation of new playground equipment, picnic areas, pickleball courts and gardens.
In Cranford, Mayor Kathleen Miller Prunty said in a prepared video that aired at Thursday night's regular Commissioners' meeting that the funds will be utilized to create a reading garden in honor of one of the township's most celebrated residents.
"The late Dr. Deborah Wolfe [a 1937 graduate of New Jersey City University who went on to dedicate her career to education reform by challenging racial and gender barriers] grew up right here in Cranford," Mayor Prunty said.
"Dr. Wolfe eventually served as an education advisor to both President Kennedy and President Johnson. She sat next to Dr. Martin Luther King when he gave his 'I have a dream' speech. With the help of this grant, we will turn [a parcel of undeveloped township property] into the Dr. Deborah Wolfe Reading Garden. We are very excited to get to work on what we hope will be a beautiful tribute to her memory."
Cranford was awarded $60,000 in matching-grant funds through the Kids Recreation Trust and $5,000 through the Greening Union County grant, both of which are funded through the Union County Open Space, Recreation, and Historic Preservation Trust Fund.
Other notable projects that will benefit from this year's funding include the installation of a new security system to protect the Garwood Recreation Center, the creation of a new park in Mountainside, and the replacement of an outdated playground structure in Westfield.
According to information provided by the county, the Open Space, Recreation and Historic Preservation Trust Fund was established by popular referendum in 2000. It has provided the Commissioner Board with the ability to preserve over 315 acres of land throughout the County of Union. In addition to acquisition of land, creation of parkland and updating of recreational facilities throughout the county, the grant programs of the Trust Fund provide an avenue for municipalities to focus on their hometown recreational priorities, increase tree plantings and stabilize and restore historic sites.
In other county news, the Commissioners voted Thursday to approve on second reading a bond ordinance for $62,381,711 that will be used, as County Finance Chair Bibi Taylor explained, to fund various capital improvements to county roads, bridges and information systems throughout the coming year.
"This evening's ordinance funds everything from underground and aboveground storage tanks to emergency generators for [county buildings]," Ms. Taylor said. "This is a multi-purpose ordinance that we use to maintain our infrastructure. It's important to note that this bond will be offset by $11.3 million in grants."
Westfield resident Jean Lehmberg addressed the Commissioners during the public-comment portion of Thursday night's meeting to urge the board to consider implementing a county-wide moratorium on synthetic turf fields such as those currently proposed for Westfield and other neighboring communities.