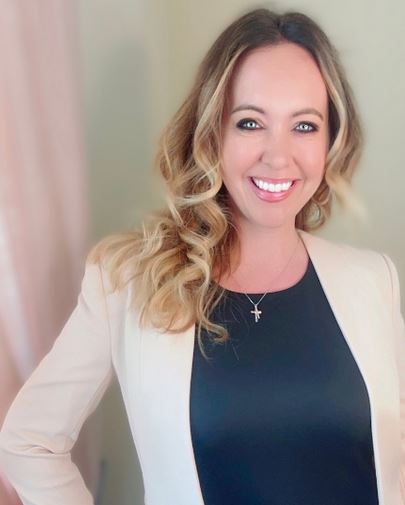 Garwood Councilwoman Heather Loffredo Steps Down
GARWOOD — In addition to whatever changes may arise from the upcoming election in November, the Garwood Borough Council will soon need to appoint a new member to its ranks in order to fill a seat that was recently vacated by Republican Heather Loffredo.
Councilwoman Loffredo, who was first elected to her position in November of last year, submitted her resignation via written communication to the council on September 12.
"For several years, I have dealt with difficult decisions on what worked best for my very young family during these chaotic Covid years. Three years ago, I never imagined my family living anywhere else. While my time serving on council was short, my time in Garwood was the beginning of my beautiful family and the many relationships we have made," Ms. Loffredo said via social media the day after tendering her resignation. "It is an unbelievably hard decision to leave this town. The memories and friendships I have made will last a lifetime."
In another post made to her personal Facebook page, Ms. Loffredo addressed the members of Parent Advocates of Garwood Students (a local citizen-action group formed in response to certain educational mandates and initiatives). Ms. Loffredo identified herself publicly as one of the founding members of the organization and listed topics such as mask and vaccination mandates, the state's proposed sex-education curriculum and critical race theory as some of the most driving factors behind her decision to leave the area.
"My intentions have always been clear," she wrote. "I always wanted what was best for Garwood and America's kids. Unfortunately, despite my best efforts, I still do not feel public education in New Jersey is the right fit for my family. Despite what Councilman [Vince] Kearney continues to spread on Twitter, this was not a Republican campaign moment; it was truly a moment to spread awareness to the many issues in public schools at hand and empower the many powerful mama bears that feel the same as me and hope they speak up."
Had Ms. Loffredo submitted her resignation before September 1, Mayor Sara Todisco said Thursday during a regular in-person meeting of the governing body, her vacated seat would have been filled by regular election in November. Given the timing, however, that responsibility will now fall to the council.
"The Republican party will have 15 days from the date of Ms. Loffredo's resignation to submit three names for consideration to the council," Borough Attorney Adam Abramson explained. "Council will then select a replacement from that pool of applicants [to fill the remaining two years of Ms. Loffredo's three-year term]."
In other borough news, the council also circled back Thursday to the legality of short-term rentals like airbnb and a recently-proposed ordinance that would prohibit their operation within the confines of the community.
"Sara [Todisco] and Jen [Blumenstock] made some comments at the last council meeting after I spoke, and the way this is set up, I didn't get a chance to respond," said homeowner and airbnb host Jill Brown. "The discussion by the council regarding the proposed ordinance against airbnb and short-term rentals has not been transparent. Airbnb is not new to Garwood. The Garwood Police have been aware of short-term rentals in Garwood for many years. They have had no issues or complaints, and most importantly, they're monitoring it. Garwood Police are on it. I don't know why the council even has to be involved."
Mayor Todisco remarked that her decision to bring the question before the council earlier this year came after several residents approached her with concerns.
"I've heard from people that they really feel uncomfortable calling the police and making those reports directly. They don't want to cause problems with their neighbors," Mayor Todisco said. "Sometimes they feel more comfortable going through an elected official. I certainly did not make up this out of thin air."
The proposed ordinance currently is slated to appear before the borough's planning board for further discussion.
The council also announced Thursday that it planned to move ahead with the introduction of a new ordinance that would revise the police department's eligibility requirements for the role of police chief to include the rank of sergeant.
"The changes are predicated by a situation not uncommon [in towns of] similar size to Garwood — namely a small police force with a limited number of potential candidates for the role of chief of police," Councilman Russell Graham said. "In Garwood's case, this limitation is compounded by the near-retirement eligibility status of two of the three senior officers on the force."