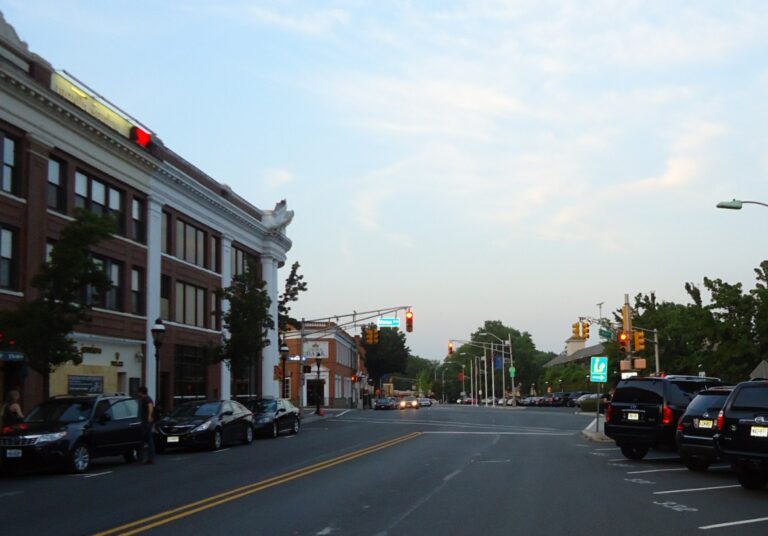 Cranford Among 12 Towns Suing Governor Murphy to Re-Instate COAH
CRANFORD — Cranford has joined 12 other municipalities in filing a lawsuit against the state of New Jersey in hopes of getting Governor Phil Murphy to re-instate the Council on Affordable Housing (COAH).
"These [affordable-housing] obligations don't take into account the town as a whole. While I feel strongly that we should be meeting our obligation and doing it well, there are also some logistical considerations that need to be taken into account," said Cranford Mayor Kathleen Miller Prunty. "This town is only 4.4 square miles, with a population of over 23,000 people, and not a lot of developable land. This is an immensely complicated issue, and we need proper oversight to handle it properly."
The lawsuit, filed earlier this month in New Jersey State Appellate Court by Jeffrey Surenian of Surenian, Edwards and Nolan, calls Gov. Murphy to task for failing to meet the standards established by the Fair Housing Act (FHA).
"The Governor's failure to fulfill his obligation to appoint members to the COAH Board in accordance with the prescriptions set forth in the Act also violates the explicit and implicit policies the Legislature established through the enactment of the FHA. Our laws obligate the Governor, as the highest ranking Executive in the government, to advance these policies, not undermine them through inaction," Mr. Surenian wrote. "The failure to appoint COAH board members in accordance with the requirements of the FHA have completely undermined the policies our Legislature has sought to advance through the enactment of the FHA: The legislative history of the Act makes it clear that it had two primary purposes: first to bring an administrative agency into the field of lower income housing to satisfy the Mount Laurel obligation; and second, to get the courts out of that field."
COAH, a state-appointed oversight committee which, according to information provided by the state of New Jersey, "facilitates the production of sound, affordable housing for low- and moderate-income households by providing the most effective process to municipalities, housing providers, nonprofit and for-profit developers," has been predominately lying dormant since the Christie Administration attempted to abolish it in 2013.
"Governments at every level are great at kicking the can down the road," Mayor Prunty said. "When [former governor Chris Christie] realized that he wasn't going to be able to get rid of COAH, he just stopped appointing people and it died on the vine. But that doesn't mean that Governor Murphy has no obligation here. Elected officials at every level have to make decisions every day based on things that happened long before we were even elected, and that's challenging, but there's still a responsibility there that needs to be met."
Without proper oversight, Mayor Prunty continued, municipalities like Cranford have been struggling to figure out the best way forward.
"We have an obligation by law, but we also have an obligation by conscience," Mayor Prunty said. "I want to be really clear — there is a real need for affordable housing in Cranford. We have many residents — young families, working professionals and older residents, mainly — who are struggling to find housing here. So I am in no way saying that I don't think we should meet our obligation, I don't think that's what any of the municipalities are saying. But we need to be a part of the conversation, and we need to have a way to have our voices heard."
Bordentown, Beach Haven, Egg Harbor and Mahwah are among the other municipalities to partner with Cranford in the lawsuit.
"This is absolutely not just about Cranford," Mayor Prunty said. "Every single municipality in the state is struggling to find the right solution here."
And while municipal responsibility is certainly part of the conversation, FHA advocates say that re-instituting COAH would set the state back too far in the wrong direction.
"Between 2000 and 2015, COAH did nothing to move affordable housing forward. No towns had plans reviewed or approved, and affordable housing development was stalled. Between 1993 and 1999, when COAH was arguably 'operating,' only 121 towns had their plans fully reviewed and approved," advocates for the Fair Share Housing Center, a non-profit organization dedicated to fighting exclusionary zoning practices, said via the organization's website.
According to information provided by the Center, more than 50,000 homes could be built for New Jersey residents due to the most recent round of settlement agreements.
Reverting to old practices, Fair Share Housing Center (FSHC) advocates say, could also lead to further exclusionary practices throughout the state.
"Because of the current court process, for the first time ever, exclusively white towns in New Jersey are constructing affordable homes. New Jersey is building more affordable housing now than ever before," the FSHC states on its webpage. "New Jersey's population is growing in size and diversity, and we are already facing a housing crisis. Returning to or even considering a defunct system that may stall affordable housing development again is irresponsible."