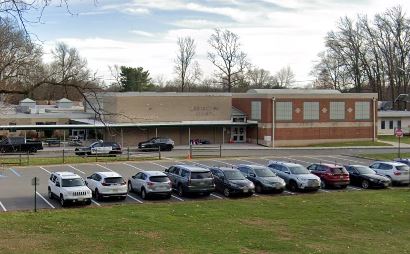 Mountainside BOE Tables Sex-Ed Discussions
MOUNTAINSIDE — After more than two hours of discussion and debate, the Mountainside Board of Education (BOE) voted Tuesday to table its conversation about this year's sex-ed curriculum until the next board meeting in September.
The district will launch the new school year with the old curriculum still in place in order to give the board more time to make its decision.
"This is a major decision, and we just don't have enough information right now," said Mountainside BOE member Candace Schiano. "There are still too many loose ends."
Though sex education has been part of the standard health-class curriculum for decades, a new set of state-issued mandates and guidelines that came to light earlier this year has left districts across New Jersey struggling to reconcile their new obligations with lingering concerns of some parents who say the state has greatly overstepped its bounds.
In 2019, Governor Phil Murphy signed a bill requiring that middle- and high-school students be taught about the societal contributions of LGBTQ people and the disabled. Then, in 2022, Governor Murphy signed into law another bill mandating that schools highlight and promote "diversity of gender and sexual orientation, race and ethnicity, disabilities, and religious tolerance" to students in grades K to 12.
So while those topics need to be addressed, Mountainside Superintendent Janet Walling said Tuesday that the districts do still have a fair amount of control over when and how to do so.
The new mandates, however, are not the only challenge for local board members and administrators. In 2020, the State Board of Education approved an updated set of student learning standards that outline benchmark goals for each grade level. The health and physical-education guidelines suggest that students should be able to identify oral, vaginal and anal sex by eighth grade. Another benchmark suggests that by fifth grade, teachers should be prepared to "explain common human sexual development and the role of hormones."
On Tuesday, Superintendent Walling gave a comprehensive presentation to the board that outlined the district's proposed "bare bones" approach to compliance.
"We took a very targeted and meaningful approach when we looked at these standards," Ms. Walling said. "I think it's very important to understand that even before this most recent revision, there were already over 16 statutes which were required to be discussed as part of this curriculum. Some of those, like dating violence, domestic violence and sexual assault prevention…those topics have already been a part of the curriculum for many years."
Whenever possible, Ms. Walling continued, the Mountainside curriculum writers tried to either move more sensitive topics to the end of the recommended grade spectrum or find a way to introduce them without going into too much detail. In other words, she said, "we took the spirit of the standards and made them more age appropriate." According to the proposed curriculum, for example, fifth graders will be given definitions of sexual and gender identity in order to bring the district into compliance with the state mandates, but no further discussion on the subject will take place at that level.
Still, some parents, including Richard Worth, said even introducing such topics can lead to unintended consequences.
"I understand that you have been put in an impossible situation, but some of these topics are not appropriate for children," he said. "Once we take a child's innocence away, it's gone."
While comments like those made by Mr. Worth have been repeated in some form by parents and educators throughout the state since the new guidelines surfaced back in the spring, Superintendent Walling said Tuesday that the district will have to proceed cautiously if it does decide to reject the state curriculum.
"State funding is typically tied to compliance with these mandates," Ms. Walling said, noting that the district also can be penalized for failing to participate in required testing like the Start Strong Assessment.
"I need to understand exactly what is going to happen when I vote," Board Vice President Dana Guidicipietro said Tuesday. "If I'm voting [to reject the curriculum] because I think it's the right thing to do, but it's going to hurt our district as a whole, then maybe that would change my vote."
And while the risk of losing its state aid is a major consideration for the district, it is not the only issue that will need to be addressed going forward.