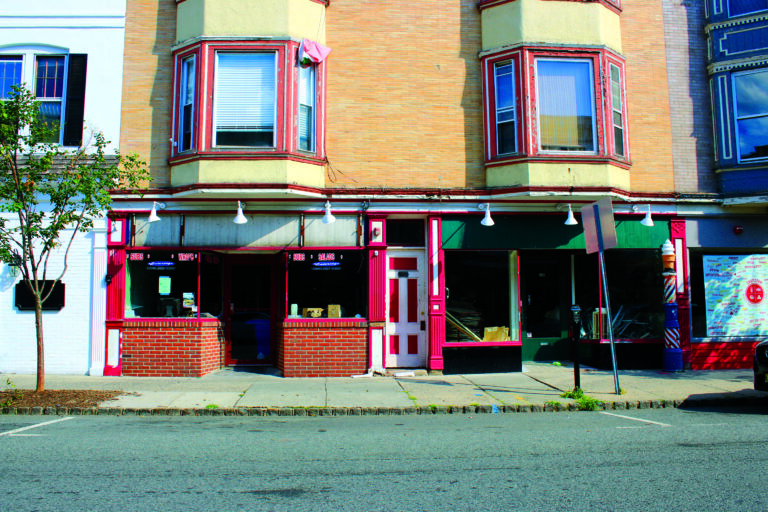 Westfield Explores New Culinary Options, Millburn Deli Coming Soon
WESTFIELD — After a few tough years of vacancies and store closures, downtown Westfield is finding itself in the middle of a long-awaited resurgence. Although new retail outlets, creative studios and gallery spaces have already helped to bring the area back into focus, a sudden boom in interest from the culinary community is leading to hopes of increased foot traffic for the entire downtown.
Last week, the Downtown Westfield Corporation (DWC) announced that the East Broad Street location formerly occupied by Jersey Mike's will soon serve as a new addition to the iconic Millburn Deli franchise.
"The significant investment by current and new businesses is very encouraging, and a clear sign of confidence in the untapped potential and future of Downtown Westfield," Mayor Shelley Brindle said, "Variety is good for everyone, and a rising tide lifts all boats. I've learned that it takes a minimum of 12 restaurants to create a restaurant row where patrons will simply show up knowing that they have multiple choices. I believe that will be the case in Westfield and that we should anticipate an increase in foot traffic from residents and visitors alike."
The deli, which has three other locations in Morristown, Montclair and Millburn, has been a fan favorite since the 1940s. Its menu includes a wide variety of freshly-prepared sandwiches, paninis, wraps and subs, as well as a number of specialty salads, grab-and-go options and Sloppy Joes.
And while the buzz around the new deli has been overwhelmingly positive, it's not the only new addition on the menu.
In the coming weeks, a slew of other unique eateries (including Mochimoly, a Korean-fusion specialty donut shop; Chutzpah Kitchen, a Maplewood-based restaurant that offers a modern take on traditional Middle Eastern street food; Kirshenbaum Baking Company, a French-style bakery with a full menu of homemade delicacies; and Reves Smoothie Café, a German-inspired smoothie, bowl and coffee shop) are all expected to open in the downtown area. Though the area may be quickly filling up with competition, Mayor Brindle said she hoped the new variety of options would be good for the community as a whole.
"I believe the diversity and quality of our growing restaurant scene is a reflection of the desires and expectations of our residents, many of whom have relocated from Manhattan, Brooklyn, Jersey City and Hoboken where there were numerous dining and cuisine options," she said, "Clearly, by the public's overwhelmingly ecstatic response to the Millburn Deli announcement, there is no shortage of enthusiasm for new options!"
Demolition has already begun at the former Jersey Mike's site. Renovations on other projects throughout the community, including efforts to convert the town's historic train station into a new Mexican eatery and cocktail bar, are also underway.
"In Westfield, these new dining additions will add to our favorite downtown staples that include Ferraros, 16 Prospect, Addams Tavern, Splash of Thai, Sweetwaters, Brick Oven, and the award-winning Chez Catherine, and more," Mayor Brindle continued. "Soon, residents will be able to choose between authentic Mexican, Israeli, German, Asian, French, and Japanese, along with healthy dining choices that specialize in vegan and gluten free meals and desserts. The relocation of Akai with an expanded bar will be very popular, and we anticipate that Maize, with its large bar and globally inspired cuisine will also become a downtown destination."
There also have been some positive recent additions to the town's growing art scene, DWC Chair Lew. Kimble said Wednesday, noting that this summer's inaugural run of Shakespeare in (Foundation) Park (a free, three-day engagement presented by the Acting Out theater troupe) was a great example of things to come.
"Westfield continues to be well-linked to the arts," Mr. Kimble said. "I think it really bodes well for what we can potentially look at doing for 2023, especially as the Rialto comes back online."
The Shakespeare event, said Roberta Lowe, owner of Acting Out, also served as a good jumping-off point for future collaborations between local businesses. Each night of the show's three-day run kicked off with an invitation to picnic in the park. Nearby restaurants offered up specialty take-out meals with thematic names like "Sir Toby's Drunken Wings" and the "Cesario Cesar Salad."
"We had a lot of people grabbing food and turning out to eat before the show, and that was the whole idea," Ms. Lowe said. "We want the restaurants to thrive. I already have some great ideas for next year."
Looking forward, Mr. Kimble said, the DWC and its collaborators may want to bring even more of the community into the fray to help turn the successful event into a solid Westfield tradition.
"The tickets were grabbed up in a really quick period of time, so the audience was definitely there," Mr. Kimble said. "I think that kind of reaction might help other business owners to want to get involved next year since they know that people are going to be excited to turn out."
As plans for next year start to move ahead, however, the organization is still working to narrow down its search for a new executive director.