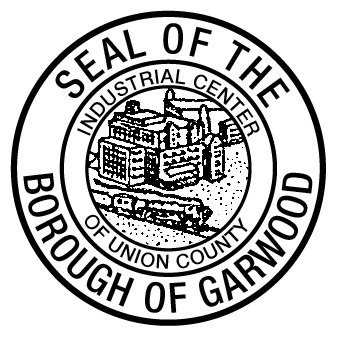 Division Over Sex Education Curriculum Continues in Garwood
GARWOOD — In the three months that have passed since the Westfield Board of Education (BOE) first revealed some sample lesson plans based on the state's recommended sex-ed curriculum, local boards of education meetings have turned heated putting neighbor against neighbor.
The curriculum in controversy, which outlines K-12 benchmarks for when students should learn about topics such as sexual orientation, gender identity, abortion and anatomy, has led to numerous confrontations between proponents who say the suggested standards will help to promote tolerance and body awareness and opponents who say the state drastically overstepped its boundaries.
In Garwood, where two vocal council members (as well as numerous parents and representatives from the school board) have established themselves into resolutely oppositional camps, the state-wide conflict is playing out in microcosm.
During a tumultuous meeting of the Garwood Board of Education held in May (where the board ultimately decided to reject the curriculum in its entirety, a move since mirrored to some extent by numerous other districts throughout the state), board member Sal Piarulli introduced a resolution designed to prevent instructors from "demonstrating topics inclusive of sexual activity such as oral sex, anal sex, masturbation and gender" in the classroom.
"The standards set forth are extreme and inappropriate," Mr. Piarulli said at the time, "saying that kids can opt out is not enough."
Mr. Piarulli continued, noting that the board instead intends to "regain the public's trust by taking action to make sure that these standards are never adopted."
The resolution, which was not listed on the evening's agenda, passed with a vote of 7 to 2. Board members Adrienne Barnes and Vincent Basciano voted against the decision, while each of the other members voted in favor of it.
Parents began to shout their opposition to the dissenting members, calling them "pedophiles" and "child molesters." The crowd was eventually gaveled down, but murmured conversations continued through the duration of the meeting.
The incident, Democratic councilman and school board liaison Vince Kearney said, was "a bridge too far."
"Look, I completely understand that this is a sensitive topic," Mr. Kearney, who attended the May meeting via Zoom, said during an interview with Union County HAWK, "but that meeting was a major low point for us as a community. Is there anything worse than calling someone a pedophile? Especially someone who works in education? These were utterly false and baseless accusations, and they caused a lot of problems."
Garwood Councilwoman Heather Loffredo, a Republican who also is a parent in the district, said in May that topics like those presented by the state were simply "too intense" for younger students.
Ms. Loffredo's sentiments have since been echoed by numerous parents, both in the district and in many others throughout the state.
While the suggested guidelines presented by the New Jersey Department of Education do include recommendations for when to teach children about different stages of development (one benchmark, for example, suggests that by the age of 10, students should be able to learn about sexual development, understand the role of hormones, identify the differences between romantic and sexual feelings, and differentiate between sexual orientation and gender identity), the sample curriculum presented in Westfield in April was not drafted by the state. Instead, the lesson plans, which, while compliant with the New Jersey guidelines, were crafted by a D.C.-based sex-education group called Advocacy For Youth.
"There's enough stuff being thrown at [children] from social media apps, television, music, videos and other sources," Ms. Loffredo said at the Garwood BOE meeting in May, adding that parents should be the ones to determine when a child is mature enough to talk about certain topics.
"From a religious point of view, this is a complete violation of my beliefs," Ms. Loffredo continued.
That, Mr. Kearney said, was a turning point in the conversation.
"The fusion of religion and government was specifically prohibited in the First Amendment," he said. "It's disturbing to hear a government representative link them when speaking about public policy."
Mr. Kearney has gained a certain notoriety within the community for his video posts and social-media comments, most of which indicate his support for the curriculum and his disdain for those who stand in opposition to it.
"Our local school board audience is full of extremists tonight talking about a bunch of stuff that hasn't happened and/or has no basis in reality," Mr. Kearney said via Twitter on May 17.
"I'm sure it's just a coincidence Garwood is in the news again, when the Board of Education member behind this resolution [Sal Piarulli] was a vocal supporter of the white supremacist the Garwood GOP [Jesse Wilson] ran for council in 2020," he wrote several days later.
Prior to the Garwood Board of Education meeting in May, a flyer released by a citizen action group calling itself Parent Advocates For Garwood Students (or PAGS) urged parents to attend the meeting by asking, "what is more important than preserving childhood innocence?" and outlining some of the suggested benchmarks for each grade level.
Last week, the group submitted a letter to the editor calling for Mr. Kearney's removal from his position as school board liaison. Union County HAWK does not publish anonymous submissions, and declined to print the letter when the group refused to identify a representative or an individual signatory.
The group's website, created behind a privacy wall, gives no indication as to who may be behind the organization. Its Facebook group also is private and admission into it appears to be by invitation only.
"Councilwoman Loffredo [is] concealing that she's involved the 'Parent Advocates for Garwood Students' (PAGS) group," Mr. Kearney said, adding that he also suspected Mr. Piarulli's involvement with the organization.
"Contrary to what Councilwoman Loffredo and other New Jersey Republicans claim, the current hysteria over education standards is not an organic grassroots movement of concerned parents," he continued. "It is a national political propaganda campaign intended to win local elections by influencing independent voters and those opposed to LGBTQ+ rights."
Councilwoman Loffredo's usage of terms like 'religion' and 'innocence of children' don't advance real discourse or parental concerns; rather she means to frighten and confuse voters into supporting people who are apparently so bereft of ideas they can't get elected any other way."
Mr. Piarulli has posted both the resolution rejecting the curriculum and a note of thanks to those who supported it on his personal Facebook page.
Requests for comment by Ms. Loffredo were not returned at the time of publication.
PAGS noted in its anonymous letter: "During a recent council meeting, The Mayor and Council attorney stated that technically there was no violation [by Mr. Kearney], [as his use of social media represented] his right of Freedom of Speech. [Mr. Kearney] sat silent and complacent while discussion occurred. When prompted by Councilwoman Loffredo to publicly apologize, step down from board liaison or resign as Councilman, he continued his silent and complacent approach. While it may be the Councilman's right to Free Speech, wouldn't you agree that the School Board Liaison, who is there to represent the Mayor, Council, Borough and all its residents, be held to a higher standard?"
The issue, Mr. Kearney said, has now been politicized beyond "reasonable expectation."
"I understand that people have very strong opinions about this, but this has gotten so polarized that there isn't any room left for reasonable debate," he said. "I know who is behind this group, everyone does, but I'm the only one being criticized for expressing my views. There's a double standard here, and it's all very hypocritical."
As the debate rages on in Garwood, the rest of the state is at something of a standstill. Numerous other municipalities have since rejected the state guidelines, opting instead to adopt their own curricula. While New Jersey parents have always had the option to opt their students out of any sex-ed. or family-life courses offered in their respective districts, the rest of it is still a bit of a legal tightrope walk.
On March 1, 2021, Governor Phil Murphy signed off on legislation (18A:35-4.36a) that mandates the "instruction on the political, economic, and social contributions of persons with disabilities and lesbian, gay, bisexual, and transgender people, in an appropriate place in the curriculum of K-12 as part of the district's implementation of the New Jersey Student Learning Standards."