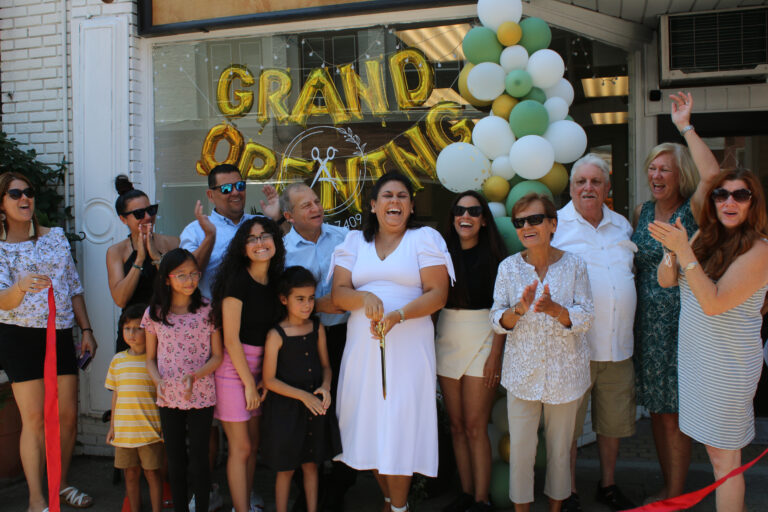 Artistique Hair Salon Celebrates Grand Opening
WESTFIELD — For Maria Gomez, owner of Westfield's newest downtown salon, Artistique, the light at the end of a long tunnel was well-worth waiting for.
"I have been working in salons for more than 10 years, but I always wanted to open my own shop," Ms. Gomez said. "When the pandemic hit and everything shut down, I promised myself I would take the time and do it right. And that's what I did."
Artistique, a full-service hair salon located at 105 Prospect Street, celebrated its grand opening on July 19.
"I'm very excited to get to work," Ms. Gomez said. "I have waited for this day for a long time."
Ms. Gomez, who immigrated to America from Uruguay when she was 20 years old, has trained with some of the most well-known stylists in the business. Her résumé includes stints with Vidal Sassoon, L'Oréal and the Redken Academy, just to name a few.
Ms. Gomez and her family were joined by Mayor Shelley Brindle, President Gene Jannotti of the Greater Westfield Area Chamber of Commerce and representatives from the Downtown Westfield Corporation to celebrate the opening of the shop, which happens to be located in the space formerly occupied by the Leo Charles Salon.
"I have heard many wonderful things about Leo," Ms. Gomez said. "It sounds like I have some very big shoes to fill."
In the days, weeks and months leading up to last week's grand opening, Ms. Gomez and her family have been hard at work cleaning, renovating and painting the space to make it feel as warm and as welcoming as possible.
"I am very proud of what we have done so far, and am so excited to get started," Ms. Gomez said.
For more information, or to schedule an appointment, call (908) 441-7409.