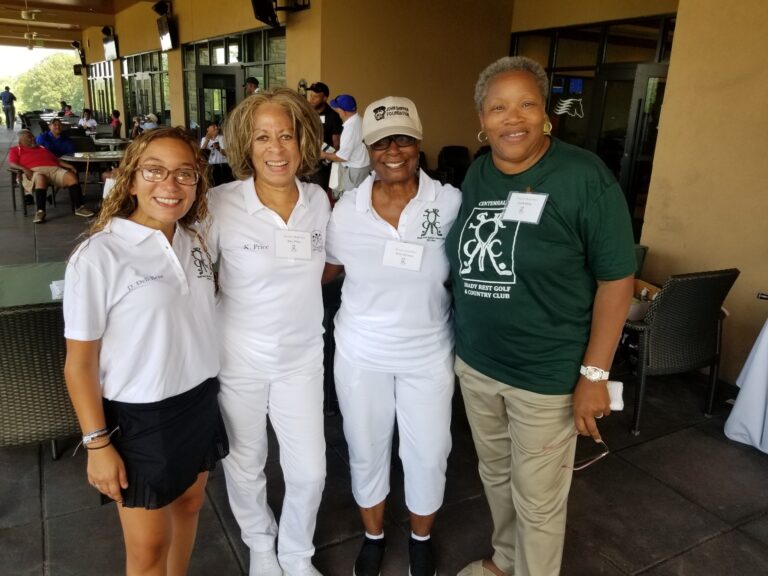 Shady Rest Gains National Historic Designation
SCOTCH PLAINS — The Shady Rest Golf & Country Club has been added to the National Register of Historic Places, the federal government's official list of districts, sites, buildings, structures and objects deemed worthy of preservation for their historical significance or "great artistic value."
Councilman Roshan White made the announcement at Tuesday night's township council meeting, calling it a "huge accomplishment" that will help obtain further grant funding for the historic clubhouse building. The nine-hole facility on Jerusalem Road was founded 100 years ago as the first African-American-owned country club in the United States, and was privately-operated until 1964, when the township took control of the golf course and changed the name from Shady Rest to Scotch Hills. Last November, the council voted to change the name back to Shady Rest in a nod to its historic roots.
In other business at its meeting, the council approved an ordinance to authorize a redevelopment plan for 1770-1772, 1774-1778 and 1782 East Second Street — presently the site of a beauty salon, a building that formerly housed a bicycle shop and a vacant lot. The plan is for the properties to be merged and then redeveloped into a three-story, mixed-use building that will include 40 apartments and 2,100 square feet of commercial space on the ground floor, along with 66 off-street parking spaces. The council also passed a resolution naming Elite Properties at Scotch Plains LLC as the conditional redeveloper of the site.
The council also awarded a contract not to exceed $150,000 to Messercola Excavating Inc. for the fall leaf pick-up program and awarded another contract not to exceed $164,250 to Colliers Engineering & Design for improvements to Jerusalem Road.
Township Manager Al Mirabella said that redevelopment director Thomas Strowe will be investigating grant opportunities and potential locations for electric-vehicle charging stations in the downtown business district, even before redevelopment efforts get underway there.
At the start of the meeting, the council honored several youth baseball teams; designated Saturday, September 17, as Usher Syndrome Awareness Day; marked the 50th anniversary of the Scotch Plains-Fanwood Historical Society; recognized township resident Randy Wussler, who recently bicycled more than 3,200 miles across 13 states to raise awareness of and funds for diabetes research, and commemorated the 32nd anniversary of the enactment of the Americans With Disabilities Act.