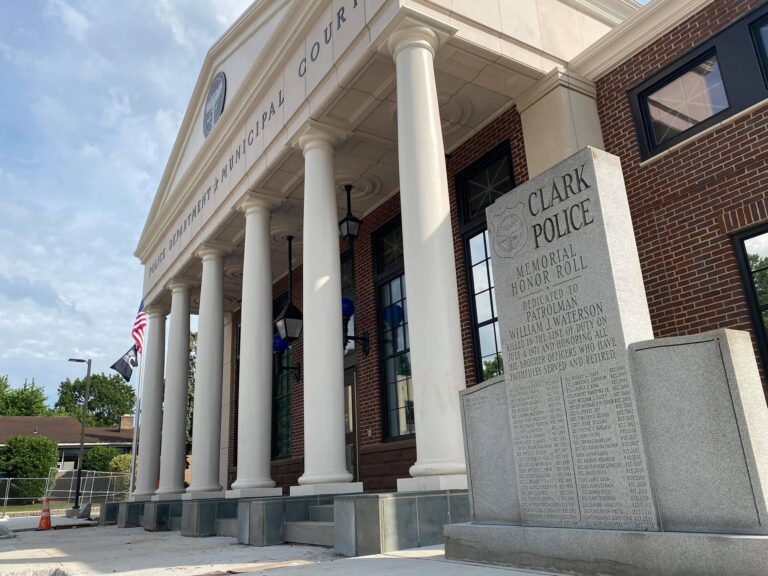 Clark Awards Settlement to Couple Injured in Chase
CLARK — A Linden woman who claims that she and her husband were both permanently injured during a 2019 motor vehicle accident involving two Clark police officers and one of the municipality's patrol cars was awarded a settlement of $500,000 on Tuesday during a special meeting of the Clark mayor and council.
According to the civil action filed in October 2020, the woman, identified as Monika Solarska-Gnat, and her husband, Slawomir Gnat, sustained multiple injuries after an intoxicated driver, identified as Earl Downey, collided with her vehicle while attempting to evade two members of the Clark Police Department.
The complaint, which alleges negligence and carelessness by the police department, lists the township itself along with Patrol Officer Theodore McKeown and Lieutenant Antonio Manata (as well as a number of unidentified Clark employees, dispatchers and law enforcement personnel) as defendants.
Court records indicate that on January 9, 2019, Police Officer McKeown initiated a traffic stop on Westfield Avenue in the vicinity of the Clark Police Department. Officer McKeown, with the assistance of Clark Township Police Officers Sergio D'Andrea and Nicholas Kurus, executed a field sobriety test on Mr. Downey, whose lengthy arrest record includes prior charges of drug possession and driving while suspended. Although the field tests were alleged to be inconclusive, Mr. Downey, who later pled guilty to numerous charges including driving while intoxicated, assault with a motor vehicle and evading arrest, allegedly returned to his vehicle and attempted to flee the scene. The complaint goes on to note that Police Officer McKeown, under the supervision of Lt. Manata, initiated a chase that traversed numerous residential areas. A short time later, Mr. Downey collided with Mrs. Gnat's Subaru, forcing it into an adjacent lane where it was subsequently struck by another vehicle.
According to the civil action, Police Officer McKeown's decision to give chase in spite of "clear, present and unreasonable danger to the public" inadvertently led to the serious injuries sustained by Mrs. Gnat and her husband.
Mrs. Gnat suffered "severe and permanent personal injuries," court documents indicate, including a fractured clavicle, a fractured pelvis and multiple broken ribs. Her husband, meanwhile, suffered a traumatic brain injury that has led to substantial healthcare costs.
The action also notes that Police Officer McKeown could have elected to avoid the chase altogether given the fact that Mr. Downey had already been identified (which would have made it possible for authorities to apprehend him at a later point in time) and had not committed "a serious crime of the first or second degree."
Though the state Attorney General's Office has gone back and forth over the years in looking to define proper cause for pursuit, data collected by the state in 2019 (the year of the accident) indicates that 40 percent of all traffic pursuits initiated that year were terminated either by the officer (Police Officer McKeown, in this case) or the supervisor (Lt. Manata) based on "their own judgments of the situation and related factors." The civil action suggests that both Officer McKeown and Lt. Manata acted in a negligible fashion by allowing the chase to continue under the circumstances.
Lt. Manata, who currently is out on paid administrative leave involving an unrelated matter, initially filed a letter with the court claiming that the township's representing attorneys (Mark Dugan, Joseph Triarsi, Marc Sposato, Rafael Betancourt and Steven Wukovits) had never contacted him before listing him as a client. In the letter, dated June 16, 2022, Lt. Manata claimed that, "some of the documents submitted by [the attorneys] to the Court include numerous false statements made on my behalf, also without my knowledge and consent."
"It is my belief that the mentioned attorneys purposely failed to make me aware of this ongoing litigation, and falsified their representation to the Court, because they are aware I have evidence that will prove that some of the discovery submitted to the Plaintiff's attorney contains altered and falsified documents, which my co-defendants fabricated in order to minimize their responsibility in the events that lead to the lawsuit," Lt. Manata wrote.
Still, despite the serious nature of his allegations and his claims of potentially damaging evidence, Lt. Manata ultimately approved the settlement after discussing the matter with his own personal attorney.
"The Township…is obligated to defend and indemnify its employees, police officers included," Clark Township Attorney Mark Dugan wrote in a letter addressed to the Superior Court judge (Alan Lesnewich) who handled the case. "At the time of the alleged incident on which this action is predicated, Mr. Manata was a member of the Township's police department and was acting within the scope of his employment. The Township's interests and those of Mr. Manata were fully aligned at all times during plaintiff's prosecution of their action. At no time did they diverge. Not once."
At the request of Lt. Manata's attorney, Valerie Palma DeLuisi, the township did agree to his request for separate counsel, but the action was deemed unnecessary due to the nature of the settlement.
Mr. Dugan said Tuesday that further details pertaining to the settlement will be made publicly available once the payment arrangements to the Gnats have been finalized.
The council also voted by resolution to approve a $60,000 settlement pertaining to a Shared Services Agreement with the now defunct Plainfield Municipal Utilities Authority (PMUA).