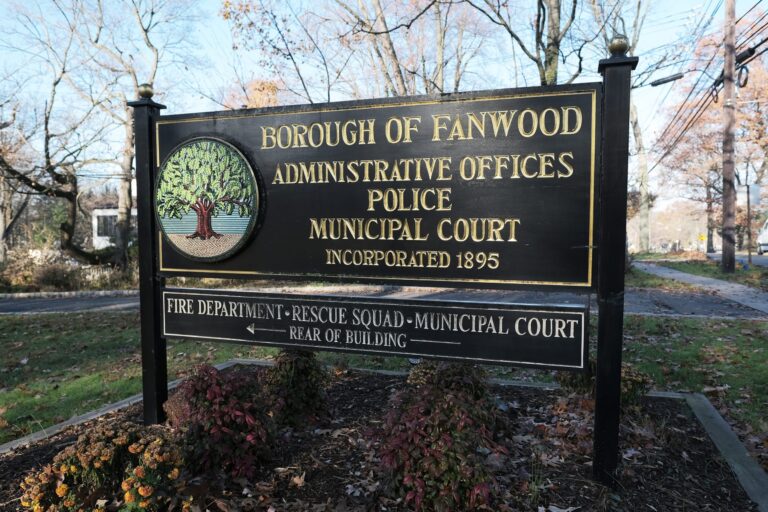 Fanwood Moves to Lift Ban On Dogs in Borough Parks
FANWOOD — Because of the high volume of audience members at Monday night's Fanwood Council meeting, onlookers were brought in during three different waves to witness actions taken.
WNBC, WCBS, MY9NJ and WPIX11 were among the crowd as community members spoke for a lengthy period of time in support of an amended ordinance, that passed upon its first reading, to allow area dogs to be walked in borough parks. The current ordinance, which has been in effect for 20 years, does not allow dogs in borough parks at all.
The amended ordinance states that all dogs must be on a leash no longer than six-feet leash, have their owner or a responsible person accompany them, stay out of playground or ball field areas, be escorted out of the park if showing aggression, and must have its feces cleaned up, if applicable.
Councilwoman Pat Walsh was the only member of the governing body to vote against the amended ordinance. The second reading and public hearing on the amendment is scheduled to take place at the governing body's Monday, July 18 meeting.
Additionally, the council unanimously passed the 2022 budget, noting that on average an assessed home of $483,000 would see the county tax down by $63.91, while the school and municipal portions would be up by $93 and $126, respectively. It was stated that the total borough budget equals $9.9 million.
Rounding out the crowd of attendees were family members of the Scotch Plains-Fanwood High School (SPFHS) Girls' Track Team. Teammates were given official proclamations honoring their winning season and their first-ever State Championship won in the history of the district.
In addition, members of the SPFHS Boys' Lacrosse were honored for their winning season record of 19 to 4. It was noted that the team was ranked at 183 nationally and 13th in the State of New Jersey.
Proclamations were read honoring members of Scotch Plains' and Fanwood's Social Justice Matters team for putting together Juneteenth activities for both communities. In addition, an official proclamation was read marking June 19 as Juneteenth, honoring the date in 1865 when Texas became the last state to announce the Emancipation Proclamation, which President Abraham Lincoln had issued more than two years earlier.
The group provided activities to the public including outdoor tours at the Shady Rest Golf Course, various poetry and book readings, and the screening of a documentary made locally featuring local officials and students. It was noted that the video can still be seen on socialjusticematters.org.
Members of Social Justice Matters who received the proclamation included Tashira Wheeler, Jill Jackson Jones, Joan Peters, Liz Tillman and Ann Lures.