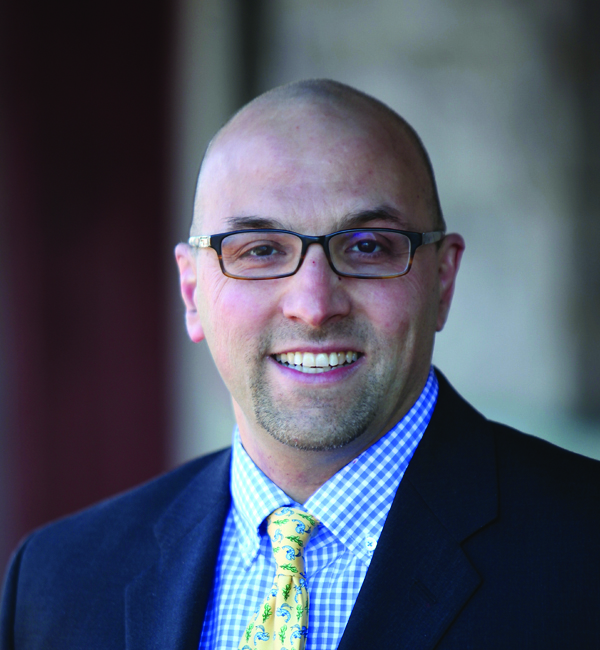 Westfield Councilman Shows Support For Lower Voting Age
WESTFIELD — In the last six months alone, Westfield teens have publicly spoken out on everything from the state's proposed sex-ed curriculum to synthetic turf fields, Covid mandates and local redevelopment. They are representatives of a new generation — knowledgeable, engaged and unafraid to voice their opinions. Now, thanks to the efforts of a burgeoning grassroots movement spearheaded by Westfield Councilman David Contract, these students, and others like them across the state, may soon have a new way to make themselves heard by winning the right to vote in local elections.
"I started working with Vote16NJ because I believe that allowing 16- year-olds to vote could be vital in achieving a more civically-engaged public, which is essential for the future of the nation," said Westfield High School sophomore and co-founder of Vote16NJ Yenjay Hu. "Also, I believe that 16-year-olds should have a say in the decisions that directly affect them, exemplified by recent school-board decisions that have greatly impacted the lives of students."
While it may be a controversial idea to some (popular arguments against the measure include perceived maturity, responsibility and awareness levels in teens), Councilman Contract, who was contacted by the group shortly after his reelection in November, said the students make a valid point.
Anjali Krishnamurti, a high-school student from Somerville, said she has been working to lower the voting age in the state for a few years by reaching out to officials, forming bonds with organizations and making connections with other politically-engaged young people throughout the state.
"If the political system forces the youth to experience controversial issues, we deserve a vote to do something about them," Miss Krishnamurti said.
In the state of New Jersey, Mr. Contract said, 16-year-old residents are already granted a number of "adult" rights and responsibilities. They can work, pay income taxes, drive and even consent to sexual relationships with adults. But for now, at least, they do not have the right to weigh in on community-level decisions that could have major impacts on their lives.
"The state has already said that these individuals are old enough and mature enough to make decisions that could have lifelong consequences, but yet, they're not old enough to vote. To me, it seems really inconsistent," Councilman Contract said. "We think that there is a really good argument for doing this, and we think now is the right time to pursue it."
The organization will need to secure some major legislative support if it hopes to move forward with its young voter initiative. Since voting rights in New Jersey are clearly defined by the state constitution, it would take a full amendment to make any sort of change. It is a complicated process, Councilman Contract said, one that may take some time and patience to achieve.
"Both houses of the state legislature would have to pass legislation supporting it, and then it would go out to the general public as a ballot measure," Mr. Contract said, noting that municipalities would then have the opportunity to opt in to the initiative if they so chose. Voters would still need to wait until their 18th birthday to participate in state or federal elections, but, Mr. Contract said, "this would be a great place to start. Studies have shown that people who get involved and interested in the democratic process at an early age are much more likely to stay involved as they get older. It would be a way to open the door for civic engagement at the local level."
While lowering the voting age may be a relatively new concept for New Jersey residents, it is not unheard of in other parts of the country.
In 2013, a Maryland community called Takoma Park became the first in the nation to allow 16-year-olds to vote in local elections (Maryland state law allowed the city council to adopt the change without the need for state-level support, which may explain why it was enacted so early in the timeline.). According to voting records, the experiment was an almost immediate success.
The turnout rate among those ages 16 and 17 exceeded any other demographic in the 2013 Takoma Park election. In 2015 and 2017, voter turnout for registered 16- and 17-year-olds was more than double the city's overall turnout rate.
"Although it was somewhat controversial at the time, I believe having 16/17-year-old voters is fairly well accepted now," said Takoma Park Clerk Jessie Carpenter. "It adds a level of excitement to our elections. We find that, once registered, [voters of this age] are more likely to vote than the older residents."
Since then, four other neighboring cities in Maryland have followed suit, and the voters of Berkeley, Calif., recently approved a ballot measure to lower the voting age to 16 for school-board races.
Multiple other countries, including Argentina, Brazil, Scotland, Wales, Austria, Norway, Ecuador, Cuba, Malta and Nicaragua, also have lowered their legal voting age to 16. Some states in Germany allow voting at 16, as do certain territories in Canada, where a push to bring the statute to the national level currently is gaining some major momentum.
"We're way behind the times here," Councilman Contract said. "We have an opportunity to do something really important, and when you consider how politically engaged this generation is, it just makes sense."
Nevertheless, the initiative could still face an uphill climb.
In 2019, a poll released by Hill-HarrisX, an American market research and analytic company, revealed that an overwhelming majority of Americans oppose the idea of granting voting rights to citizens younger than 18.
The survey found that 75 percent of registered voters opposed allowing 17-year-olds to participate in elections. An even larger number, 84 percent, opposed allowing 16-year-olds to vote. Twenty-seven percent of respondents between 18 and 34 supported granting voting rights to 16-year-olds, while only 5 percent of those 65 and older agreed.
The survey also found that Republicans were more likely than Democrats to be opposed to voting rights for people younger than 18.
"We don't allow a 16-year-old to buy a beer, and the decision making is because of their ability to reason at that age," Rep. Mark E. Green, a Republican from Tennessee, said on the House floor in March. "And now the other side wants to grant a 16-year-old the ability to decide the future of the country. I think this is foolish."
Despite its potential challenges, however, Councilman Contract said the fight to lower the voting age in New Jersey is a fight well worth having.
"We are making decisions for this demographic every day, and we're not including them in the conversation," he said. "This is about their communities, their educations, their futures, and they should have the right to weigh in on those decisions."