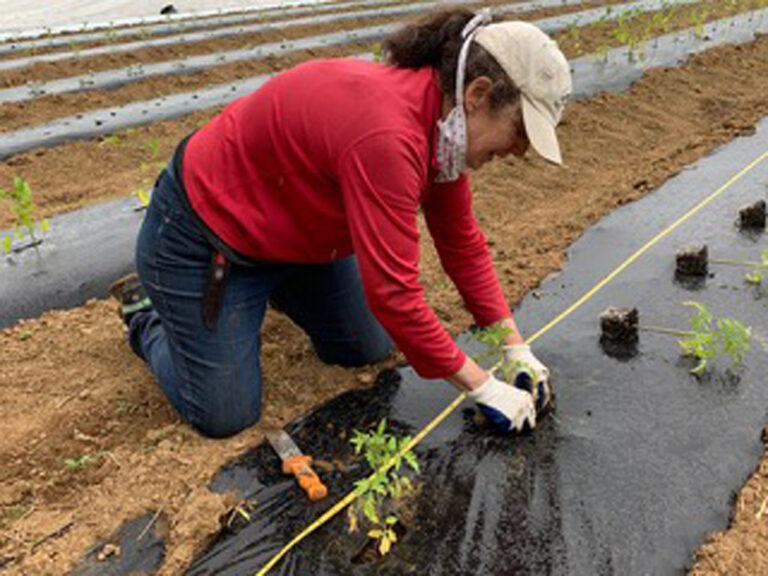 Organic Local Produce Now in Westfield From NJ Philanthropist-Farmer
Margaret Noon is returning to her Union County roots and paying it forward – with organic lettuce, snap peas, heirloom tomatoes, broccoli and much more.
Noon is an award-wining lifelong advocate for healthy, sustainable farming and a leader in the Slow Foods movement. Organic produce from her unique School Lunch Farm in Mount Olive will be available at the Westfield Community Center from June 21 to October 4. Shares in this CSA are limited.
Noon is especially pleased to be working with the team at the Westfield Community Center, which offered lunch and solace for her father after her mother's death.
"The center is a lifeline for seniors," says Noon, "offering nourishment and socializing."
Noon's produce will be delivered to customers weekly as a Community Supported Agriculture share. For every 20 shares sold, Noon will donate a share to the center (shares will be available for pickup on Tuesdays from 3 p.m. to 7 p.m.).
Noon, who grew up in Scotch Plains, became intrigued by farming in high school as a member of the Environmental Action Group. With no background knowledge or instruction, she attempted to grow tomatoes from seed in her bedroom. She was soon rewarded with an overwhelming abundance of tomato plants.
Noon earned a prestigious Local Hero award from Edible Jersey magazine in 2015. She operates School Lunch Farm in Mount Olive and was honored both for her commitment to the integrity of the ingredient and for her charity work – she donates an average of 2,000 pounds of fresh produce each season to local pantries, schools and agencies with people in need.
Noon farms six half-acre plots, and all of her produce is certified organic.
CSA programs offer a unique and important opportunity for customers to support local farmers. The pandemic prompted an increase in demand for healthier foods, with customers eager to support local businesses. A weekly CSA share is bag of fresh, local – and healthy – produce. Plus customers feel reassured in knowing that their produce has been handled by only a few people. Today, however, local farmers face additional competition – the convenience of at-home delivery by Big Box companies.
Noon is pleased to be among friends and family again, and is eager to share her love of tomatoes with her former neighbors. Today she continues to coax tomatoes from seed – some 1,000 plants annually, populating her farmland with heirlooms and Brandywines, Rutgers tomatoes and black cherry tomatoes.
Noon also continues to pay it forward. Those who work at her farm are not simply workers. They are apprentices. Noon's goal is to teach others to farm.
For easy sign up, please visit schoollunchfarm.com. For any additional questions, please email info@schoollunchfarm.com or call (908) 451-0051.