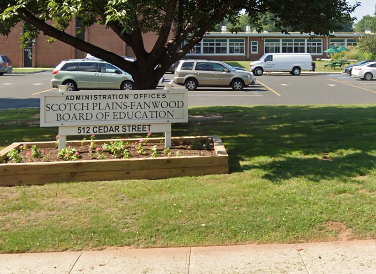 SPF BOE Hears Concerns Regarding Sex Ed Curriculum
SCOTCH PLAINS – Parents and community members swapped ideologies during a sex-ed curriculum discussion that transpired as part of Thursday night's meeting of the Scotch Plains-Fanwood Board of Education (BOE).
Scotch Plains resident John Denning reminded BOE members of their promises of transparency regarding the subject. "Last time I was here, I asked for transparency, and I was promised that it was coming," Mr. Denning said. "I went on the curriculum page today, and there was a little blurb, but there's no curriculum; there is no plan of what you are doing."
Mr. Denning also asked the BOE to let the parents participate and know what their kids are going to be learning.
"This standard came out almost two years ago. Parents need to see what you're planning on teaching their kids," he demanded. "You need to involve the parents, step by step. You've got to bring the parents into this process. You've got to put the information out there so the parents see what the kids are in for."
Scotch Plains resident Kim Bongiorno, meanwhile, urged caution against the "misinformation being deliberately spread [within] the community, by other members of the community online."
In her comments, Ms. Bongiorno referenced Senate Bill 2648, which was introduced on May 16 by third legislative district Senator Edward Durr. The measure, if passed, would seek to "prohibit school districts from incorporating instruction on sexual orientation or gender identity for students in grades kindergarten through six" and also would require consent from parents or guardians for students in grades 7 through 12, "for instruction on sexual orientation or gender identity."
The bill also provides parents with legal power to seek "civil action in any court of competent jurisdiction for injunctive relief," against the school district or its employees, in the case that a child is found to have been instructed without consent.
Ms. Bongiorno qualified the law as an unfair way to target and alienate kids within the LGBTQI+ and Scotch Plains-Fanwood community by using the child's age as an excuse.
"Students in grades K-6 or 7-12 are not too young to have family, friends, classmates and community members of varying sexual identities and sexual orientations," she said. "Whether the attempt is being made at the state or local level, trying to erase the existence of people who aren't heterosexual, cis-gender folks is inexcusable."
The debate surrounding the state standards has been repeated across several neighboring municipalities. Last week, the Garwood Board of Education adopted a resolution that would allow the district to opt out of the curriculum entirely.
Superintendent Joan Mast, Ed.D., reminded the audience that there has always been a line of communication between the BOE and the parents. She added that parents have always had the ability to opt out from any kind of sex-health curriculum.
"Though the standards have certainly been out there, we said that the timeline to bring out this standard was going to be spring," Dr. Mast said. She added that the district plans to meet with stakeholders, including parents, in drafting the curriculum.