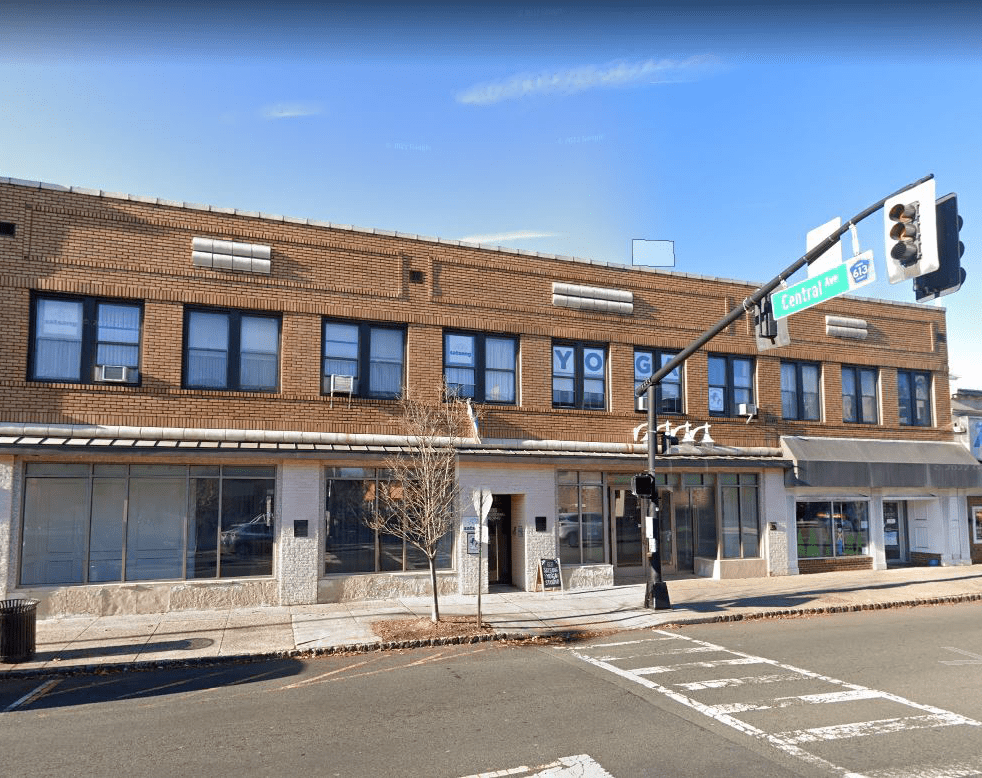 Office/Cafe Proposed for Old Victoria's Secret Spot
WESTFIELD — The Westfield Zoning Board held a special meeting on Monday evening to consider Daybase Inc.'s request for approval to build a co-working office space and coffee shop at 231 East Broad Street. The site has been vacant since Victoria's Secret moved out.
The application requires a D variance to permit the use of office space on a first-floor lot downtown as stated in the town's zoning ordinances and Master Plan. The applicant also requested variance relief to reduce the required parking spaces and increase the amount of signage in the front of the building.
The applicant's attorney, Christopher Erd, said that the space had been vacant for several years and that the applicant's proposed business would be a positive addition to the town.
Daybase Inc. owner Nicolas Rader mentioned that his business would provide a day lounge, including a café, for a $50 a month membership fee to the general public. Mr. Rader said that he wants to provide "a neighborhood co-working spot," and their proposal "is based off a gym membership model." He mentioned that Daybase Inc. would provide working space for professionals and have "multiple work spots [consisting of] meeting rooms, focus rooms, open huddles and workstations" for an additional fee. He also mentioned a day pass would be available for non-members for $18.
Mr. Rader mentioned he has already opened one Daybase Inc. establishment in Hoboken, NJ, and another is currently being constructed in Harrison, NY. The lounge and multiple work spots would be open Monday through Friday from 8 a.m. to 7 p.m., and Saturday from 10 a.m. to 4 p.m. The café would be open seven days a week.
Lead Architect Rob Gatzke mentioned the proposed construction would require modifications to the existing structure incorporating design changes to the facade of the building. He mentioned they would be incorporating a painted white brick storefront with a blue banner. The board discussed the front of the building's proposed design color scheme with the applicant. Further review is being taken to ensure a proper visual design with the surrounding businesses. Mr. Gatzke also mentioned the café would have eight seats and some standing room space separate from the day lounge.
Lead Civil Engineer James Henry, of Dymanic Engineering, said that "the office co-working space is not permitted on the first floor, which is why [they're] before the board today" seeking a D variance approval for an alternate land use co-working office space and café in town. He mentioned the existing conditions do not have much parking, although there is a municipal parking lot at the rear of the building with paid parking.
Lead Planner John McDonough mentioned the proposed lot currently is "considered a dead space" in town and that the Daybase Inc. establishment is "a different type of office space" incorporating retail from the café. He mentioned their request for a "D variance for office use on the first floor" where the town's municipal land use element permits retail. Mr. McDonough said that the Daybase Inc. building would make it a more "vibrant district" and "attract quality professionals to the area."
Darren Mass, chair of The Retail Advisory Board volunteer group in Westfield, mentioned, "they recommend the proposal…" and that it "allow[s] people to collaborate outside of their home."
Planning board member Chris Masciale mentioned that, "preserving small-town atmosphere" is essential. Board Chair Frank Fusaro mentioned, "we have to give some serious consideration as to whether we approve this application or deny it. We've seen what has happened in the past… in the downtown central business district regarding similar applications."