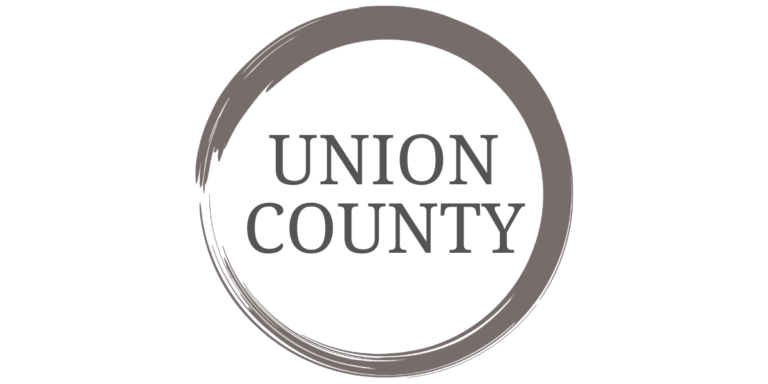 County Will Have To Pay Former Acting Prosecutor's Legal Fees
COUNTY — Late last week, the state attorney general's office announced that former Union County Acting Prosecutor Lyndsay Ruotolo would be stepping in to fill the role of First Assistant Attorney General. But, according to information recently obtained by Union County HAWK, Ms. Ruotolo may be leaving some unfinished business behind.
According to a decision reached by the state Superior Court of New Jersey, the Union County Prosecutor's Office (UCPO) will need to absorb the financial costs of two discrimination lawsuits that were filed against Ms. Ruotolo during her time as acting prosecutor, a position that she held from 2019 until 2021, before being named as the director of the state Division of Criminal Justice.
According to the Superior Court decision, "both cases involve the same issue — specifically, whether the Office of the Attorney General, New Jersey Department of Law and Public Safety (OAG) is required to defend and indemnify Lyndsay Ruotolo in her capacity as the Acting Union County Prosecutor in two underlying cases alleging violations of the New Jersey Law Against Discrimination (LAD), N.J.S.A. 10:5-1, the Conscientious Employee Protection Act (CEPA), N.J.S.A. 34:19-1, and other related employment claims."
The Office of the Attorney General (which directly oversees the state's 21 county prosecutors) denied Ms. Ruotolo's requests for representation, determining that because the allegations made in the respective complaints had to do with administrative "personnel decisions," reached by Ms. Ruotolo while she held the office of acting county prosecutor, the state could not be obligated to defend her. Superior Court appellate judges Carmen Messano, Allison Accurso and Joseph Marczyk agreed with the OAG, noting, "the State has no duty to defend and indemnify a county prosecutor when they are sued for carrying out administrative, as opposed to classic, law enforcement functions. That is, while the State is obligated to defend and indemnify prosecutors for their alleged misconduct involving the investigation and enforcement of criminal laws, the County is ultimately responsible for defending prosecutors against claims involving his or her conduct with respect to personnel decisions."
The first of the two discrimination cases, filed in November of 2020, alleges that Ms. Ruotolo denied a promotional raise to a supervising attorney because the woman's (Susan Gleason) husband worked in a leadership role at the same agency and Ms. Ruotolo thought "it would look funny." According to the complaint, Ms. Gleason, who worked in the Union County Prosecutor's Office for about 15 years as the supervisor of the Domestic Violence and Juvenile units, alleges that Ms. Ruotolo instead chose to promote two of the department's younger male associates, Derek Nececkas and Robert Vanderstreet, both of whom had less supervisory experience than Ms. Gleason.
The complaint goes on to state that Mr. Nececkas and Mr. Vanderstreet received raises of $50,000 and $13,000, respectively, in connection with their promotions.
Ms. Gleason's suit also alleges retaliatory and threatening behavior by the UCPO and Ms. Ruotolo. According to the complaint, Ms. Gleason was reassigned to do more work with no additional compensation after speaking out during the public-comment portion of a county commissioners' meeting. She further alleges that she was demoted and intimidated to accept working in-person during the pandemic under threats that Ms. Ruotolo would "accuse Plaintiff of being insubordinate and the demotion would be permanent."
The second suit, filed on behalf of Victim-Witness Unit employee Maria Reynolds-Jerussi in 2020, alleges workplace discrimination and unlawful retaliation from Ms. Ruotolo. According to the Jerussi suit, Ms. Reynolds-Jerussi went on maternity leave in mid-August 2019. She requested a specialized desk that would provide her with the necessary accommodations to return to work. Ms. Reynolds-Jerussi was later contacted by the prosecutor's office finance department, which requested a doctor's note to justify the purchase. Once the note was obtained, however, the suit alleges that the note "did not justify Plaintiff's request as 'medically necessary.'"
In December 2019, Ms. Reynolds-Jerussi allegedly contacted the director of the Department of Administrative Services Division and expressed concerns that, "she was being discriminated against for requesting an accommodation as a result of a disability." According to the suit, Ms. Reynolds-Jerussi sent multiple emails for updates to her request. She returned to work January 2, 2020, and the lawsuit alleges that her request for accommodation was denied in February 2020.
On January 10, 2020, Ms. Reynolds-Jerussi reported a "series of violations of law by Ruotolo and/or members of the Union County Prosecutor's Office," the lawsuit states, specifically related to the misuse of Victims of Crimes Act (VOCA) grant funded purchases. Allegedly, she reported the misuse to an outside agency that confirmed that Ms. Ruotolo's actions violated the law. "As a direct result of this reported misuse, harassment against Plaintiff intensified," the lawsuit states.
Both cases currently are still pending.
Ms. Ruotolo has also come under fire for the prosecutor's office's handling of discrimination claims made in both Clark and Fanwood, where the prosecutor's office took control of both police departments under her watch.
Former Fanwood Police Chief Richard Trigo is suing Ms. Ruotolo over an allegation that she reneged on a contractual agreement pertaining to his retirement following the release of tapes which alleged the chief expressing discriminatory and/or sexists remarks.
The UCPO assumed control over the Clark Police Department in 2020 after receiving "credible allegations of misconduct" and promised to reveal the results of an internal affairs investigation as soon as they were ready. The details behind the allegations were revealed earlier this year when taped conversations between the mayor and several of the police officers in question were released to multiple media outlets. While no results of an investigation have been released, the attorney general's office recently took over the investigation after the UCPO came under public scrutiny for failing to address the issue after two years.