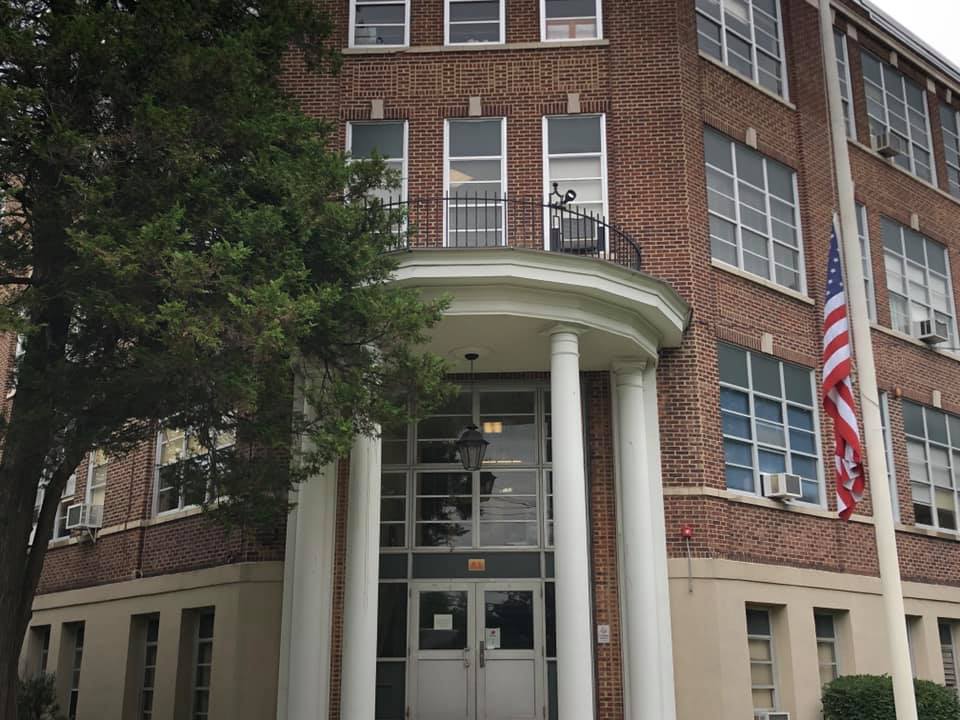 Westfield BOE Debates Moving Election to Avoid Future Staff Cuts
WESTFIELD — The Westfield Board of Education (BOE) began what may turn out to be a lengthy conversation on Tuesday when it introduced the idea of moving its election cycle from November to April in order to give voters more direct control over the budget.
"We're in a rough holding pattern in terms of the budget," Board President Brendan Galligan said. "The state law caps us at our ability to raise local revenue, and we're at the state's mercy for external revenue. I think it's time that we start having a serious conversation as a board, as a district, and as a community about moving our board elections back to April to return the control of the budget back over to the taxpayers."
According to New Jersey state law (N.J.S.A. 19:60-1.1 (b)), voters in school districts where elections are held in April have the ability to approve the annual school budget through a ballot, while voters in districts with November elections do not. If the election was to be moved, Mr. Galligan said, the board would no longer be subject to the state's tax-levy cap since taxpayers would be voting to approve the budget outright. Some Westfield residents may remember that school board elections were held in April until 2012, when state laws were initially amended to streamline the voting process.
"This is a can that has been kicked down the road for 10 years," Board Vice President Sahar Aziz said. "I'm definitely leaning towards doing whatever we have to do as a town to make real investments in our students. This year, the average household is paying an increase of $103 [as per the state's tax-levy cap]. That's not a lot of money. If we continue like this, we need to be honest with the community that there will be more cuts down the line."
The discussion, held during Tuesday night's regular board meeting, came on the heels of challenging budget negotiations that resulted in the loss of 17 teachers, most of whom were cut from art and music programs across the district. Though Superintendent Raymond González, Ed.D., said that the impact on students would be minimal, dozens of parents turned out to an April 26 BOE meeting to beg the board to reconsider.
"We have been considering this for some time but decided to move our timeline up as far as introducing it to the public was concerned after last week," Mr. Galligan said. "We have to do something if we don't want to be in the same position next year."
Though moving the election would likely result in higher taxes, Mr. Galligan said the process, while cumbersome, also could help prevent similar reductions in force going forward, assuming, that is, that local voters bring the same passion to the polls that they do to the podium.
"None of us want to have to pay more taxes, but some of us do feel like it's necessary to invest in what we have to, to provide our students with a better education," Ms. Aziz said.
The board will continue to hold discussions on the topic over the coming months to give the public a chance to weigh in. If and when the board reaches a consensus, Mr. Galligan said, the board will draft and vote on a resolution to make the move official. This year's upcoming November election would not be affected by the change, Mr. Galligan continued, but voters could see the budget on the ballot by as early as next April. Board member elections also would be moved to the earlier timeslot going forward, Mr. Galligan said, which could lead to some initial challenges.
"Our board attorneys are figuring this out for us, so we don't yet have a detailed [explanation] as to what this will look like for the residents or what it will mean for our terms, because some of those terms may have to be shortened or lengthened [to accommodate the new schedule]," Mr. Galligan said.
Board member Robert Benacchio said Tuesday that while he was certainly open to discussions about moving the election, he hoped the board would consider some other alternatives as well.
"PILOT programs [such as those discussed as part of Westfield's ongoing redevelopment projects] reduce the tax base from which we can draw our budget. The town gets the bulk of what the taxes are and the rest goes to the county. The school board is left with a smaller pool from which to draw the levy," Mr. Benacchio said. "We have the option of insisting that we get an allocation from any future PILOTS, and I think we need to start lobbying hard for that."
Resident Kyle George, meanwhile, suggested during the public-comment section of Tuesday night's meeting that the board consider cuts of a different nature in the event that the budget does not balance out as hoped.
"About half of the administrative roles [in the district] are essential," Mr. George said, counting principals, assistant principals and special-education coordinators among them, "but others are not. We have at least four people whose primary job is to work on curriculum. How many people does one school district need to write curriculum, when we largely copy the state or outside organizations? None of these administrative positions were touched as part of the layoffs. Surely there is at least some redundancy in that department."
Another resident, Terry Brennan, said Tuesday that the board also may want to take a second look at the proposed athletic fields arrangement between the town and the district that would allow the town to lease the fields at a cost of $1 per year so that it might make proposed improvements to the property.
"This board of education always seems forced to make do without enough money in its budget, and the town government always seems to have all the money that they need," said Mr. Brennan. "An opportunity to do right by our kids is approaching, and I urge the board of education, a body with serious budget issues, to not give away for free its extremely valuable land behind Edison Intermediate School."
Several other members of the public, including Kristen Wilson, Anthony Scaglione, Janet Onishi and Tim Eaton, also spoke out against the Edison Fields proposition, but focused their comments on lingering safety and environmental concerns surrounding the project.