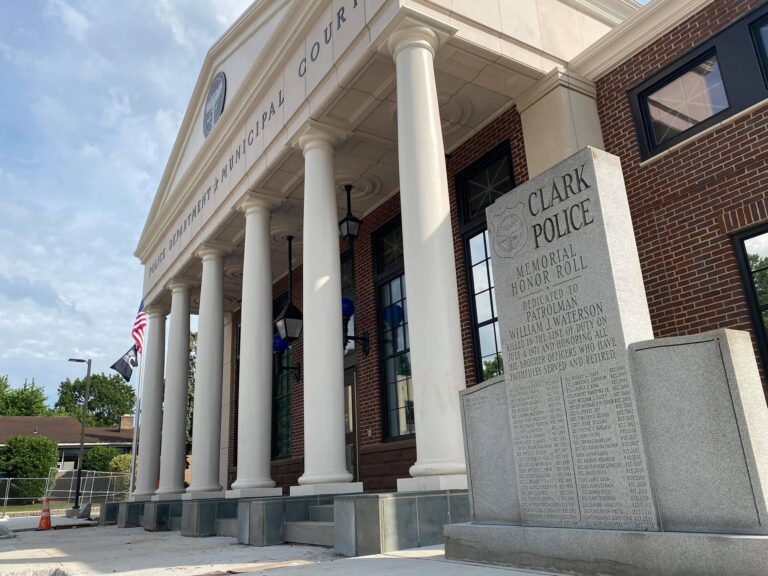 Clark PBA Issues No Confidence Vote, Calls For Mayor's Resignation
CLARK — The Clark PBA has joined in the chorus of voices asking for the resignation or immediate suspension of Township Mayor Sal Bonaccorso, who faces mounting allegations of discriminatory practices stretching back several years.
"Today, in order to protect and serve the residents, we are speaking out against what we perceive to be outright injustice by Mayor Bonaccorso," the organization said via written communication on Friday. "Recently, our Local, by unanimous vote of the members in attendance, issued a vote of 'no confidence' in the continued leadership of Mayor Bonaccorso and called for his immediate resignation from office. The failure of his insight and judgment into his actions is so severe as to have irreparably compromised his ability to supervise our membership and our Township. We see no other course of conduct short of resignation of Mayor Bonaccorso which will allow our membership and our community to begin to heal from his disgraceful statements."
Mayor Bonaccorso admitted via public apology last month that one of the voices captured on a series of inflammatory taped recordings was his own. In the recordings, captured in secret by former township Police Lieutenant Antonio Manata and made public by nj.com in March of this year, Mayor Bonaccorso and members of the Clark Police Department, alleged to be Chief Pedro Matos and Sergeant Joseph Teston (both of whom were placed on paid administrative leave from the township's police department in 2020), can be heard making a slew of comments that degraded the capabilities of female police officers and referred to Black residents as "spooks," "n******" and "shines."
Though the officers remain on administrative leave as both state- and county-level investigations persist in the township, Mayor Bonaccorso has thus far failed to acknowledge repeated calls for his resignation from other elected officials and local residents alike.
The PBA elected to issue its vote of no confidence following the last meeting of the township council, held on April 18, when, according to the written statement (the full text of which can be found on page 4), Mayor Bonaccorso acted in the official capacity of his elected position despite being under active investigation for wrongdoing.
"…while the Township has been taken over by the Attorney General's Office, Mayor Bonaccorso sat on the dais after apparently violating numerous provisions of both the Township's Anti-Harassment Policy and the New Jersey Law Against Discrimination," the statement reads. "We believe that Mayor Bonaccorso, by his statements, has conclusively demonstrated that his continued presence as Mayor is counterproductive to the effective direction of public services."
The PBA, led under the direction of President Michael Ciaccio, is now calling for the mayor's immediate suspension under provisions outlined in the township's Employee Policy and Procedures Manual. The manual stipulates that elected officials should be considered "unclassified employees" under the town code, therefore making Mayor Bonaccorso subject to the same general expectations as any other township employee.
"Unclassified employees," the manual, released in January of this year, states, "are those elected by popular vote, appointees of the governing body, Department Heads and/or employees for whom the statutes of the State of New Jersey prescribe fixed terms. These employees are not technically subject to the provisions of the [New Jersey Civil Service Commission]. However, the Township's policy is to grant unclassified employees essentially the same fringe benefits and procedural rights as their counterparts in the classified service."
The manual goes on to note that, "An employee may be subject to discipline, including termination, for reasons including…conduct unbecoming of a public employee…Discrimination that affects equal employment opportunity…disorderly conduct and use of abusive and/or obscene language on Township premises."