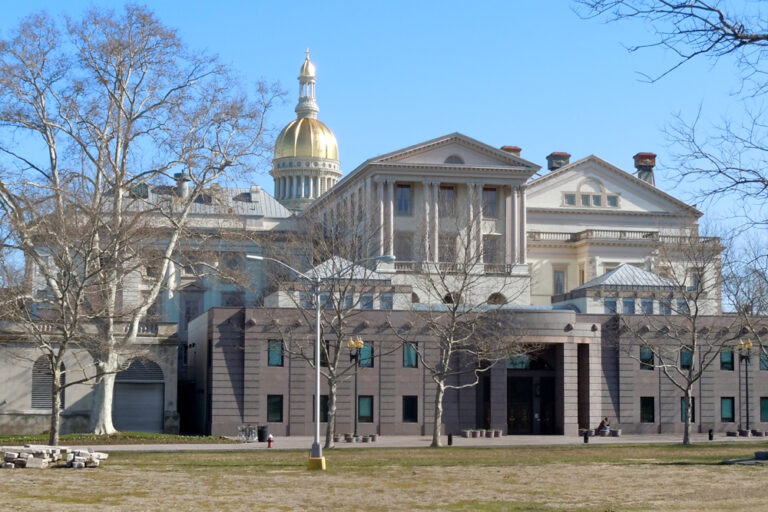 State to Re-Evaluate Sex-Ed Curriculum After Pushback
AREA — A sex-education curriculum that was adopted two years ago in New Jersey is suddenly garnering massive pushback from local parents and elected officials alike who say the subject matter is too intense for younger students. The opposition stems from a presentation on the new state curriculum by the Westfield Board of Education in February, which outlined a series of physical, biological and physiological topics that could be included in future classroom discussions.
When conservative media outlets, including Fox News and Newsmax, pointed to the Westfield presentation as a cautionary example of what a standard lesson plan could look like if the curriculum is not amended, the response from GOP lawmakers, many of who have vocally objected to the "adult" nature of the proposed guidelines, was swift.
But, according to the state's sex-education guidelines (officially adopted in 2020), the recommendations aim to provide more of a general framework of ideas than any kind of official mandate.
"There were concerns raised regarding the comprehensive health and physical education curriculum that includes units on growth and development and human sexuality," Westfield Superintendent Raymond González, Ed.D., said during the February meeting. Dr. González explained that he and his staff presented the state guidelines as a way to bring parents up to speed with the same information that they themselves had been shown, in order to better facilitate community discussions around the topic. "This does not mean that we are required to use all of the sample lesson plans, and certainly, we do have discretion as to how we achieve those content standards," Dr. González said.
The standards as they currently are presented indicate that by the end of second grade, students should be able to understand the "core ideas" that all "individuals should feel welcome and included regardless of their gender, gender expression, or sexual orientation." According to the state guidelines, "performance expectations" for second-grade teachers include talking about "the range of ways people express their gender and how gender role stereotypes may limit behavior."
By the end of fifth grade, the curriculum states, students should be able to differentiate between sexual orientation and gender identity and be able to understand that pregnancy can be achieved through a variety of methods. By eighth grade, meanwhile, teachers should be working with students to "promote dignity and respect for all gender expressions, and students should know the difference between genders, gender identity, and sexual orientation."
The eighth-grade benchmarks also include an introductory knowledge base for the idea that "there are factors that contribute to making healthy decisions about sex." In addition, the curriculum recommends new ways to bring concepts such as gender identity, life and death, and reproductive health into the classroom.
Last week, Governor Phil Murphy ordered the state Department of Education to re-evaluate its standards before the new elementary-school curriculum — which includes topics such as sexual orientation, gender identity and physical anatomy — is put into effect in September.
"Our Comprehensive Health and Physical Education Learning Standards were crafted over 5 months in collaboration with many stakeholders, including parents, experts, and teachers, to ensure that our students receive age-appropriate and inclusive health education, which is critical for their physical, mental, and emotional development and well-being," Governor Murphy said in a recent press release. "At a time when we must prioritize student mental health and academic recovery in the wake of the COVID-19 pandemic, it is paramount that our standards also promote inclusivity and respect for every child, including LGBTQ youth."
In New Jersey, Governor Murphy noted, parents "have always had and always will have a say in their child's education, which includes opting their child out of any health lesson that they would rather discuss in the privacy of their own home."
The curriculum has drawn criticism from several members of the New Jersey GOP, among them Senator Holly Schepisi (R-Bergen), who posted a sample second-grade lesson plan entitled "Understanding Our Bodies" to social media, stating, "I'm a real moderate person who supports LGBTQ youth. This just seems so extreme and so far off the reservation of stuff we should be teaching children of these age groups." Sen. Schepisi said, "I think that a lot of frustration and anger being expressed by parents is because how these standards they view as extreme were adopted."
Ms. Schepisi, along with several other state-level reps, issued a joint statement last week condemning both the standards themselves and the way in which they were adopted.
"When the State Board adopted the new standards on June 3, 2020, more than 1 million New Jerseyans were contending with unemployment as a result of your executive orders and mandates, and the parents of 1.4 million children were juggling their new roles as homeschool teachers with all of their other work and responsibilities," GOP leaders wrote. "It's no surprise, then, that parents were completely unaware of these changes or the impact they would have in classrooms until local school districts started sharing resources recently to demonstrate how topics such as sexual activity, masturbation, and gender may be discussed with children at various grade levels to comply with the new curriculum standards."
State Senator Jon Bramnick, R-Westfield, said the curriculum as presented is likely too comprehensive for young children.
"First- and second-grade students should not have a course on gender identity," Sen. Bramnick said in a written statement last week. "It is a complicated subject that would be confusing to very young children."
Other representatives and advocacy groups, however, say that the GOP is blowing things out of proportion. A petition launched by a coalition of parents and community members entitled "New Jersey's Sex Ed Report Card" reads, "Sex education is education. It teaches critical skills like healthy communication, boundary setting, and emotional literacy. It gives young people developmentally appropriate, medically accurate information and provides answers to their questions about their bodies and their relationships, without shaming or judging them for their experiences or feelings."
The debate here in New Jersey comes amid a growing national conversation surrounding sex education that reached a fever pitch last month in Florida, when Republican Governor Ron DeSantis signed a law which has become known as the "Don't Say Gay" bill into effect. The legislation bans schools in the state from teaching about sexual orientation or identity before the fourth grade.
About a dozen other states controlled by Republicans have since proposed similar legislation or signaled they would follow suit.
Though Governor Murphy said that the New Jersey standards will be more clearly defined before they take effect in the fall, he also noted that political disagreements will not supersede the state's obligations to its students.
"Unfortunately, our learning standards have been intentionally misrepresented by some politicians seeking to divide and score political points," Governor Murphy said in a written statement. "At the same time, we have seen a handful of sample lesson plans being circulated that have not been adopted in our school districts and do not accurately reflect the spirit of the standards."
Governor Murphy went on to note that any proposed educational content that is "not age-appropriate should be immediately revised by local officials."
In other words, local leaders said, the sex-education curriculum may end up looking slightly different from one community to another as school boards and administrators work to balance varying levels of parental concern against the adopted state guidelines.
"Our teachers and administration took a commonsense approach to create a curriculum that meets the standards but also is appropriate in content and delivered at an appropriate grade level for our students," said Dr. Brian Heineman, Cranford's assistant superintendent for curriculum and instruction, who added that "more complex and mature topics" would be taught towards the end of the recommended time frames as defined by the state.
Clark Superintendent Edward Grande said via written communication that the district's existing sexual-education policies as well as any that will be put into effect for next year can be found on the district's website.