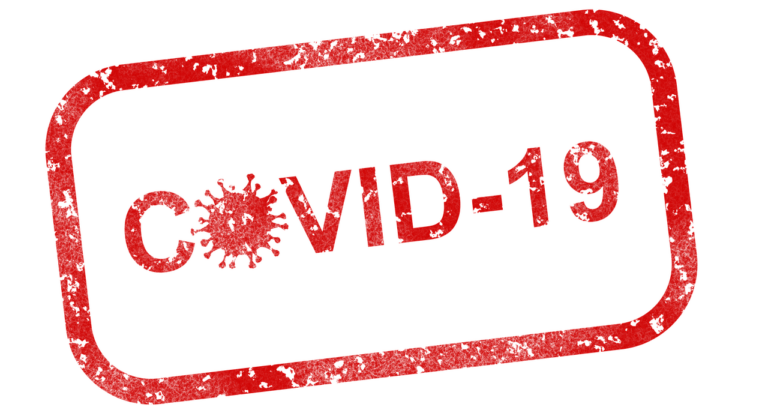 State Releases New Guidelines As School Mask Mandate Expires
COUNTY — After two years of abrupt policy changes, contentious debate and frustration on all sides, school districts across the state are now preparing to take back the reins and navigate the end of Governor Phil Murphy's long-standing mask mandate. The mandate, which has been in place since the beginning of the 2021-22 school year, is set to expire on Monday, March 7. Although the state will no longer require its districts to adhere to any particular Covid regulations, the New Jersey Department of Health (NJDOH) has released a set of guidelines designed to help local schools and child-care programs to find the best way forward.
"Providing a healthy and safe environment is key to keeping our children in schools. Our recommendations will continue to guide schools and child-care providers in determining which Covid-related policies, including masking, are most appropriate for their students and staff based on their community-specific circumstances. While masks will not be required by the state, they remain an important part of a layered approach against Covid-19 and are recommended in certain circumstances," said Health Commissioner Judith Persichilli in a recent press release. "Other layered preventions, such as vaccination and boosters, physical distancing, frequent hand washing and staying home when feeling ill, continue to be critically important in disease prevention."
According to information provided by the NJDOH, school officials should continue to consult with their local health departments to better understand the regional impact of the virus before making any policy decisions.
While most local districts, including Westfield, Cranford, Clark, Mountainside, Garwood, Scotch Plains and Fanwood, have opted to move to a "mask optional" model when the mandate expires, others, specifically those in more densely-populated areas like Newark, East Orange, Hillside and Plainfield, have elected to keep their existing policies in place, at least for the time being.
"There continues to be positive news on the Covid-19 front. Local and state Covid activity has decreased significantly, with the latest statewide Covid-19 Activity Level Index (CALI) reporting most regions in New Jersey as Moderate (yellow) and a few in the Northeast as Low (green) for the first time since last summer," said Westfield Superintendent of Schools Raymond González, Ed.D., in a recent public statement.
For schools and child-care centers that choose not to implement a universal masking policy, the NJDOH recommends that they require masks in the following circumstances:
During periods of elevated community transmission: when the Covid-19 Activity Level Index (CALI) is high (orange), schools and child-care centers should strongly consider universal masking for all students and staff, and if very high (red), schools and child-care centers should require universal masking.
During an active outbreak, if indicated based on consultation with the local health department.
After returning from isolation or quarantine: children and staff who return to school during days six to 10 of isolation or quarantine should be required to mask. This also applies to child-care centers for children ages two and older; children under age two should remain home for 10 days.
When illness occurs in schools or child-care centers: children or staff who become ill with symptoms consistent with Covid-19 should wear a mask until they leave the premises.
During Test to Stay: Students participating in a Test to Stay modified quarantine program should be required to mask.
Although the school mandate may be coming to an end, masks will still be required on all busses, including school busses, by federal order until further notice. Children under the age of two and anyone who cannot safely wear a mask will continue to be exempt from the bus mandate, but all other passengers, regardless of vaccination status, must be prepared to cover up before boarding.
Many factors should be considered when making decisions on masking, the NJDOH said, including a school or child-care center's ability "to maintain physical distancing, screen students for Covid, perform contact tracing, exclude students and staff with Covid-19 or who have been exposed, and maintain adequate ventilation. The vaccination rates of students and staff should also be considered."
Although districts also will have to institute their own policies regarding exposure, contact tracing and quarantine, most school officials say they will continue to defer to Centers for Disease Control and Prevention (CDC) guidelines.
The most recent communication from the NJDOH indicates that anyone who either tests positive for the virus or experiences symptoms of it should stay home and isolate for at least five full days (starting the day after symptoms appear). Continued isolation may be necessary for anyone who is still symptomatic after the initial quarantine ends.
The same five-day isolation period also should be applied to anyone who has tested positive but is not showing symptoms. Since kids are far less likely to present with symptoms than adults (a recent study by the CDC suggests that as many as half of all infected children remain asymptomatic even when they are at their most contagious), parents have been asked by health officials to be extra vigilant in a newly-unmasked environment.
Parents will still have the option to send their children to school in a mask, but it is unknown if teachers and administrators would have the ability to enforce parents wishes in the classroom. In addition, concerns have been raised by parents that children who continue to wear masks may experience bullying or intimidation by non-mask wearers.
"As we prepare for our families and staff to make personal decisions about mask wearing in our schools beginning March 7, it is critical that we all work together to ensure that those personal decisions are respected and supported," Dr. González said.