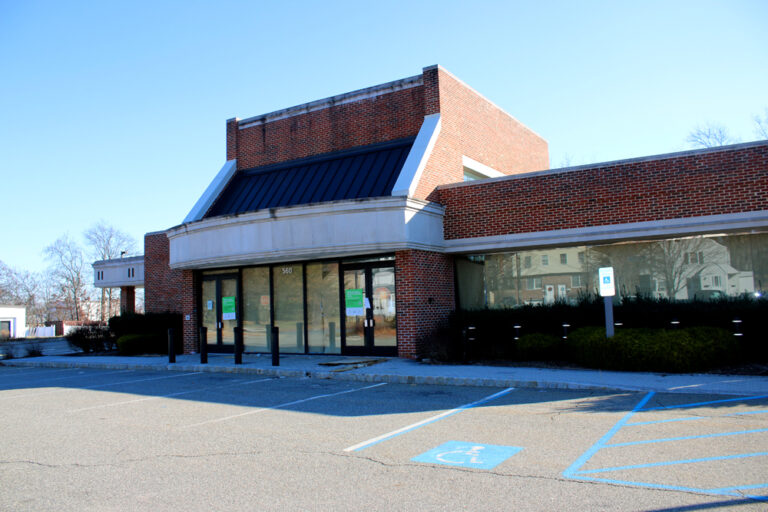 Westfield Planning Board OKs North Ave. Liquor Store
WESTFIELD — A vacant TD Bank on Westfield's North Avenue will soon be serving a new purpose when it reopens as a House of Wine liquor store later this year.
The project was unanimously approved during a special meeting of the Westfield Planning Board, held Wednesday via Zoom. The meeting, which also served as the board's annual reorganization, was originally slated for January 5 but was rescheduled due to Covid-19 concerns.
The property's owner, Nimesh Patel, plans to add a second story to the existing structure in order to better suit his business needs. He also agreed to make certain changes to the property at the board's request, including pedestrian easements and the installation of some new electric-vehicle charging stations. Mr. Patel also is prepared to make a number of aesthetic improvements to the property through landscaping and design choices.
"This is an exciting example of adaptive reuse," said Mr. Patel's attorney, Stephen Hehl, who explained that the property is already well-equipped to handle "parking, setbacks, loading zones and the like."
Several neighboring residents expressed concerns that the nature of the project could negatively impact pedestrian safety and the area's traffic patterns.
"I live across the street, and I cannot believe that there will be no difference [in the amount of traffic generated by] a liquor store than there was by a bank," said resident John Arezzi, who listed "truck deliveries, pedestrian traffic and longer hours of operation" as some of his chief concerns.
Diane Brescher, another nearby property owner, said she worried that the new business would make an already challenging traffic pattern that much more complicated.
"Traffic on North Avenue is already atrocious, and it's only going to get worse," said Ms. Brescher. "It may not matter to anybody who doesn't live right there like I do, but it's a big problem for those of us that are right across the street."
The board also voted to give final approval to a minor subdivision application for 885 New England Drive. The project in question dates back to 2018 and was originally denied due to non-compliance with a now-defunct section of the town's Land Use Ordinance. The section (designated 8.06) stipulated, among other things, that the board not approve any application for subdivision without first guaranteeing that the completed project would be compatible with the surrounding neighborhood. As was previously reported in The Westfield Leader, 8.06 also gave the planning board the right to deny any application that did not promise to "promote a desirable visual environment [and] ensure adequate light, air or open space."
The board's initial decision was overturned in New Jersey State Superior Court in May of last year when judges ruled against the legality of 8.06 and deemed it "impermissibly and unconstitutionally vague."
Though the application was, and continues to be, met with a fair amount of opposition from neighboring property owners, Planning Board Chair Michael Ash said in December that while he was not entirely happy with the outcome, "the board acted in an appropriate way based on the circumstances."